About
Correctional Nurse . Net is dedicated to making visible the challenging profession of nursing in a correctional environmnent. The specialty practice of correctional nursing focuses on care for incarcerated individuals in jails, prisons, and juvenile facilities. These patients are often the most needy and most disadvantaged citizens requiring quality healthcare. This population is growing – 1 in 100 Americans is in some part of the corrections system.
Lorry Schoenly, PhD, RN, CCHP-RN, CCN/M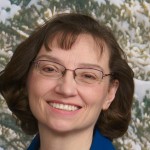 Lorry Schoenly, PhD, RN, CCHP-RN is a nurse author and educator specializing in the field of correctional health care. She provides consulting services to jails and prisons across the country on projects to improve professional correctional nursing practice and patient safety. She actively promotes the specialty through social media outlets and increases the visibility of the specialty through her popular blog – correctionalnurse.net. Dr. Schoenly speaks frequently on a wide variety of topics important to correctional nursing practice including clinical judgment, standards of practice, reducing medication errors, and improving clinical communication. Her podcast, Correctional Nursing Today, reviews correctional healthcare news and interviews correctional health care leaders. Lorry has published multiple book chapters and peer-reviewed articles. She is co-editor and chapter author of Essentials of Correctional Nursing, the first primary practice text for the correctional nursing specialty, published in 2012 and available on amazon.com. When not writing, speaking and consulting on correctional nursing practice, Lorry can be found exploring civil war battlefields or building Lego towers with her toddler grandson.
Full Bio info can be found at LinkedIn. Follow her on Twitter or Facebook. Email: correctionalnurse.net@gmail.com