Thanks to everyone who participated in last month's first-ever reader's survey. The results are in and they will help us plan a fantastic 2014.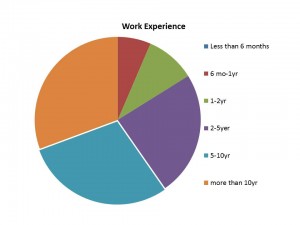 Who is Reading CorrectionalNurse.Net?
The majority of readers participating in this survey have been working in corrections for over 5 years and are either a staff nurse or a nurse manager.
Most of you visit the site weekly and you expect to continue to read the blog in 2014. You mostly read the weekly postings but the resources are also highly valued.
Most Surprising Finding
As an educator, it was delightful to see comments from several respondents about using the blog material and podcasts for staff meetings and monthly education. I hadn't considered that use and want to encourage more of it. Corrections specific nursing content is scarce so providing content for educational purposes is a great value add.
What You Want More Of
Participants were asked to suggest topics for future posts. Here are the topics most often suggested:
Current legal challenges and cases
Ethical cases
Relationships with custody staff
Staying safe in a dangerous environment
Drug abuse and withdrawal
Documentation Pitfalls
Changes and Updates in the Year Ahead
To make this blog more useful and a good investment of your time, I am planning on the following changes and updates in 2014.
Brand New Look with More Functionality: It has been almost 2 years since the blog had a face lift. We will be upgrading the site in early 2014 with added functionality and easier mobile access.
Encourage More Interaction: One thing I learned from this survey is how much wisdom we have in our regular readers. Besides being an information source, CorrectionalNurse.Net needs to also be a place where nurses from jails and prisons around the country can come together as a community for mutual support. With this in mind, a members-only section will be started later this year with forums and additional information so we can interact and exchange information.
The CorrectionalNurse.Net CE Store: CorrectionalNurse.Net recently became accredited to provide Nursing CE through the California Board of Registered Nursing. Stay tuned for corrections-specific continuing education offerings available this year in text, audio, and video formats.
Monthly Newsletter: CorrectionalNurse.Net will offer a free monthly newsletter starting this spring. The newsletter will highlight recent blog posts and news items, while offering exclusive information not posted on the blog.
So, what do you think of the results of our first reader's survey and the direction we are going in 2014? Share your ideas in the comments section of this post.