Unfortunately, many correctional nurses do not even realize that they are engaging in a specialty practice.  Belonging to a specialty practice is very exciting and something to be proud
of;
but practicing in a specialty area also has significant responsibilities. Are Correctional Nurses Outcasts?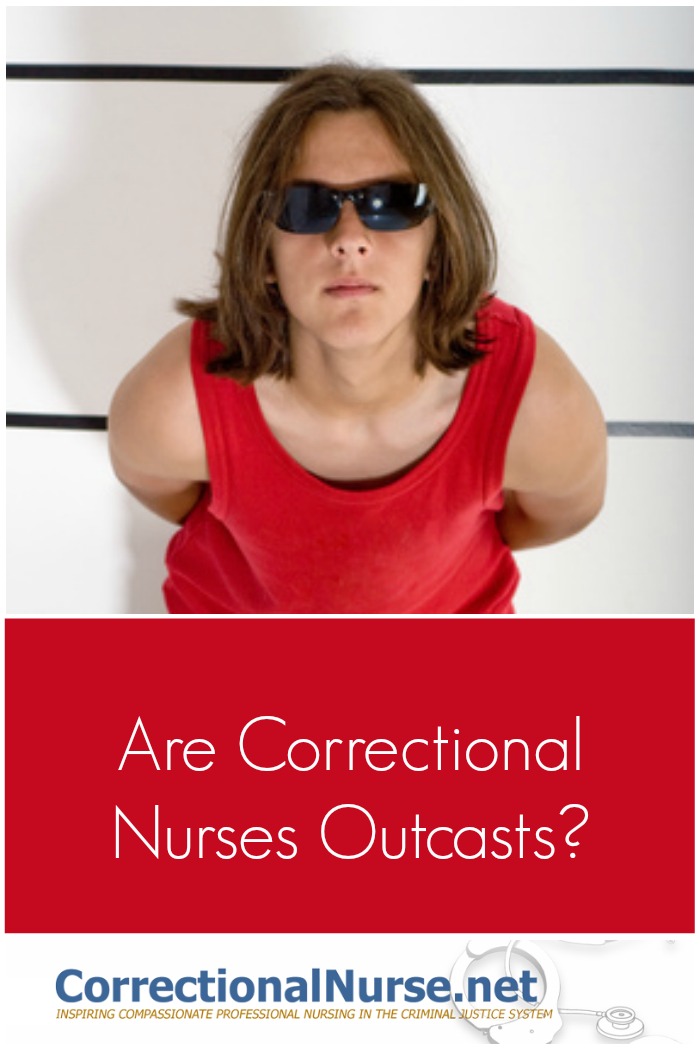 Specialty areas are so designated by the American Nurses Association because the practice has unique aspects that make it different from general nursing practice.  Having unique practice aspects brings with it the need to educate the nurses about the practice and to ensure that they have the skills necessary to practice competently within the practice.  And since education is as much about role socialization as it about gaining knowledge, nurses need to be made aware of the behavior expected in the specialty area.
One of the "problems" with correctional nursing is that it is relatively unknown and isolated from mainstream nursing.  One of the reasons for this is that mainstream nursing and academia, like the larger society, have a tendency to associate correctional nurses with inmates, who are social outcasts.  This leads to a very definite bias against correctional nurses, who are often seen as being unworthy and perhaps unable to get a "good" nursing job.
Yet another reason for the isolation lies with correctional nurses themselves.  Too often, we demonstrate that we are uncomfortable with our specialty by refusing or hesitating to tell others where we work.  Another problem is that we have been very slow to develop a knowledge base about our specialty.  There is very little correctional nursing research, and what little research is completed is often critical of correctional nurses.  Furthermore, we do not publish our stories – either in correctional healthcare publications or mainstream nursing publications.  This has two effects – it does not contribute to our knowledge base and it is yet another way of demonstrating shame in our chosen practice.
What do you think? Are correctional nurses outcasts in professional nursing? How can we change this?
Guest Post by Sue Smith, MSN, RN, CCHP-RN
Photo Credit: © Coka – Fotolia.com
If you like this post, you will like:
Correctional Nurses: Beware of Gifts and Favors
Caring in Correctional Nursing: Research Review
Correctional Nurse Challenge: Monitoring Medication Effects
Summer Reading Series: Patient Safety
Preventing Inmate Suicide: The Ultimate Patient Safety Measure