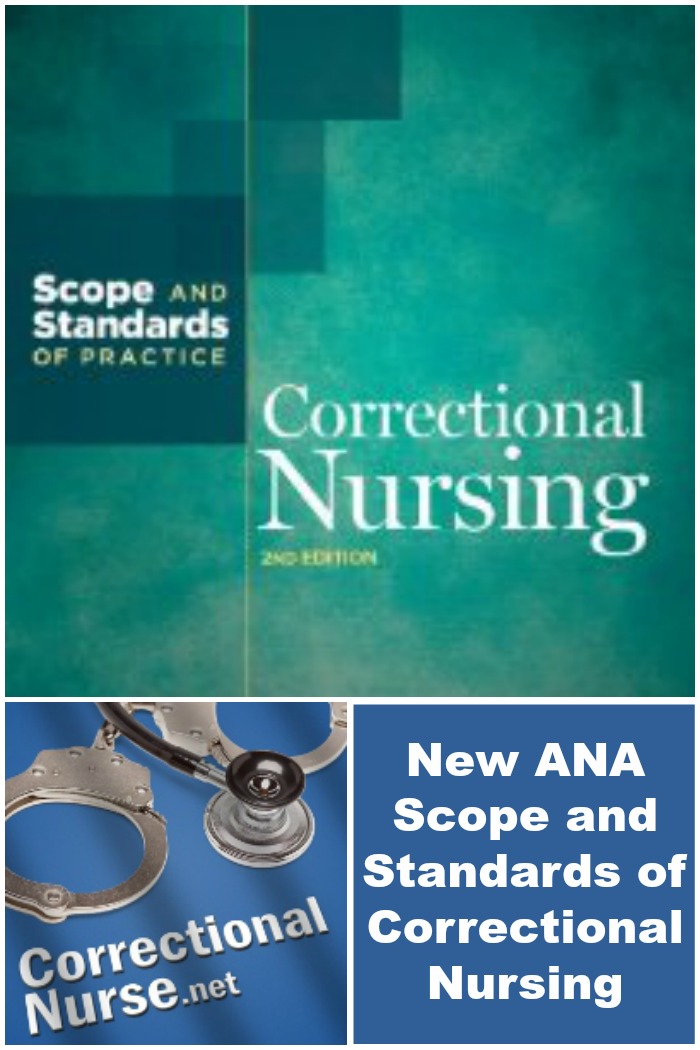 Correctional nursing has been recognized by the American Nurses Association (ANA) as a specialty area of practice since 1985.  A new edition of Correctional Nursing: Scope and Standards of Practice was recently published by the ANA and highlights advances in the specialty practice.  How has professional nursing practice in the correctional setting changed and evolved over the last decade?
Using professional experiences and standard professional documents like the Code of Ethics for Nurses, the Nursing Social Policy Statement, and the Nursing Scope and Standards of Practice, a taskforce of 17 correctional nursing experts from various settings across the country created this document over the course of 18 months through a series of monthly meetings. This revision of the standards builds on the prior four versions and expands the definition of the specialty, unique nursing roles, and principles of practice.
The Correctional Nursing: Scope and Standards of Practice book is meant to be a guide to practicing this nursing specialty. Therefore, it needs to be read and used by both front-line correctional nurses and nurse leaders in the field. Here are a few ways to consider using the standards:
A self-evaluation of competency
Orienting new staff
Job description creation
Policies and procedures
Performance reviews
Professional development
Information Outline
Here is a basic outline of the information found in this book:
Definition of Correctional Nursing Specialty
Scope of Correctional Nursing
Prevalence
Population Served
Care Settings
Roles
Tenets of Correctional Nursing
Guiding Principles
Trends and Issues
Standards of Correctional Nursing
Assessment
Diagnosis
Outcomes Identification
Planning
Implementation
Evaluation
Standards of Professional Performance
Ethics
Education
Evidence-Based Practice and Research
Quality of Practice
Communication
Leadership
Collaboration
Professional Practice Evaluation
Resource Utilization
Environmental Health
It was my pleasure to serve as a member of the ANA Taskforce that created this version of the Scope and Standards. Future posts will dig in to the various scope elements and specific practice and performance standards with an emphasis on practical application.
Have you used the ANA Correctional Nursing Standards in your practice? Share your thoughts in the comments section of this post.
The full Correctional Nursing Scope and Standards of Practice, 2nd Ed. Is available through amazon.com.