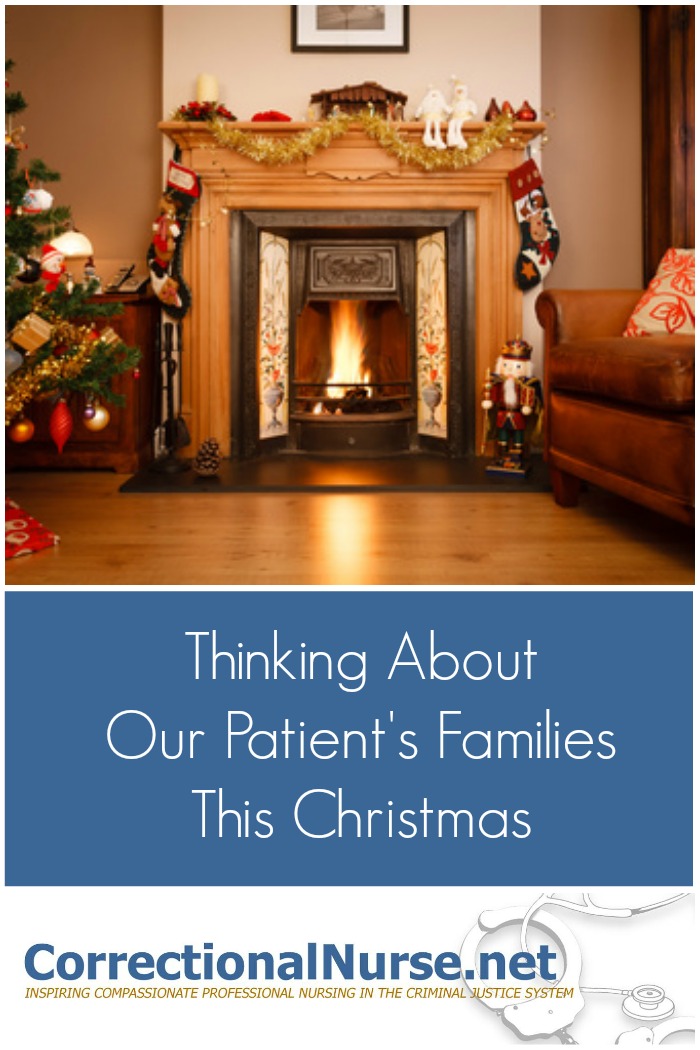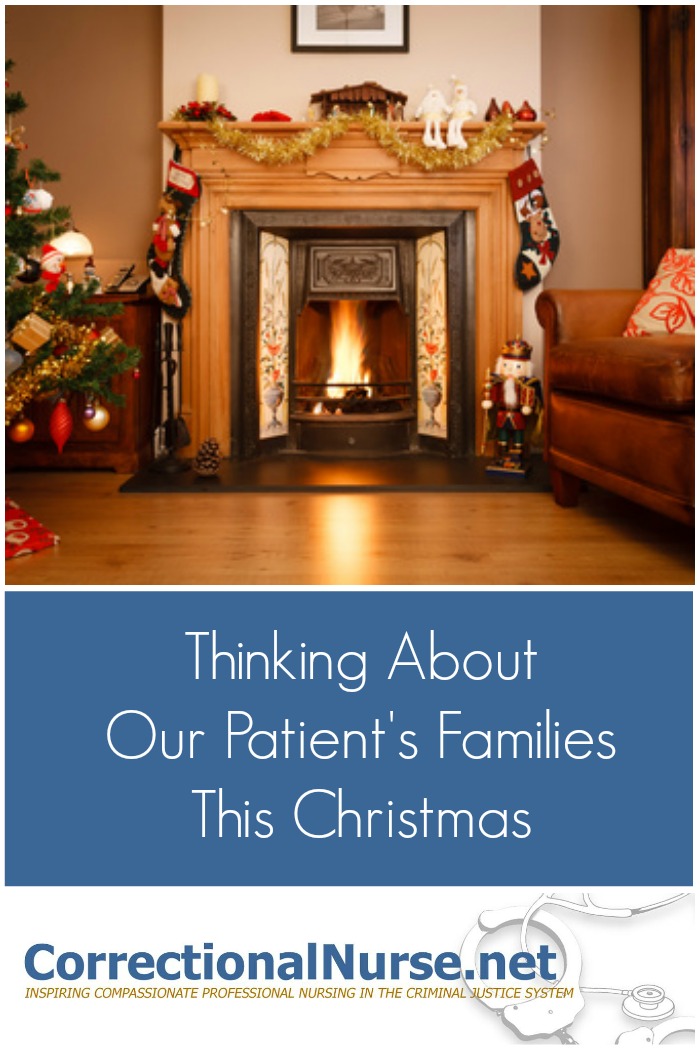 I had some opportunity to think about inmate families over this last year and my heart goes out to them this Christmas season. So much of the holiday is about family and relationship. Yet, with around 2.4 million Americans spending Christmas behind bars, there are plenty of empty seats at Christmas dinner and many a child, parent, and even grandparent missing from holiday traditions. I think today of those who are spending Christmas without their incarcerated family members.
People end up behind bars for many reasons. Families remember the little girl who grew into a confused teen; falling in with a rowdy group of misfits who ended up taking a car on a joyride. A young father turns to drugs and soon abandons his family to chase his demons. An uncle controls his alcohol for decades before it starts controlling him and leads to a drunken car crash and manslaughter conviction.
This year I was in touch with fellow nurses with spouses or children in or entering the prison system. They were afraid for the ones they loved and felt unable to help them. Using what resources I had, I gave them what support I could to help them navigate the system. I know this wouldn't happen where you work, but I was told about nursing staff that were less than helpful when contacted by these family members. Some were defensive and some rude or dismissive of concerns shared by family members on the outside. These were disappointing to hear and I hope few in number compared with more positive interactions.
In fact, these stories were tempered by hearing from correctional nurse colleagues about ways they have reached out to patient family members in efforts to help manage an inmate health situation. While writing the chapter on patient and family involvement for my recently published book – The Correctional Health Care Patient Safety Handbook (affiliate link)– I was delighted to hear stories from correctional nurses about how they engaged family members to provide input and understanding in a difficult patient situation.
Although some of our patients are estranged from their families due to their life choices and histories, many are not. Consider these ways to engage family members in health care situations in your correctional setting:
Use a positive family relationship to motivate a reluctant patient to participate in the care plan.
Obtain missing family and health history information necessary for the development of an effective treatment plan.
Gain access to prior health records and provider contact information.
Assist in continuity of care after incarceration.
Having a family member away during the holiday season can be difficult. Having a family member behind bars during the holiday season can be distressing. If you have all (or even some) of your family with you this Christmas – hold them close and spend a moment thinking about the children, spouses, parents, and grandparents who have a loved one behind bars right now.
PS – A special thanks to those of you pulling a shift this holiday. You are, indeed, a special nurse!
Do you have a positive experience of involving patient family in care? Share it in the comments section of this post.
Photo Credit: © Paul Maguire – Fotolia.com