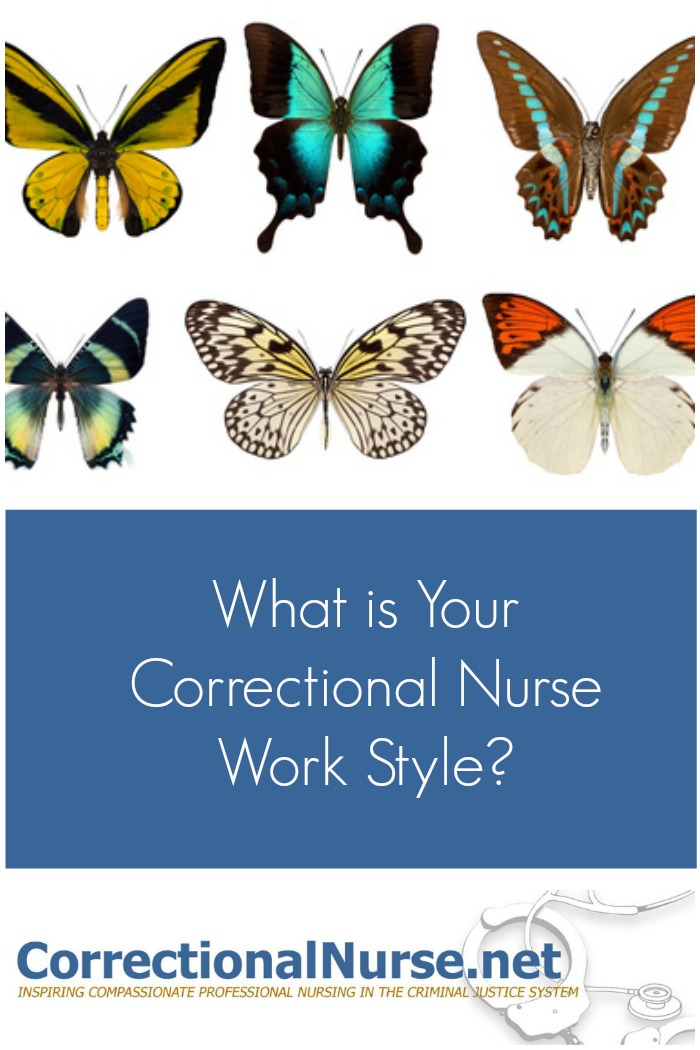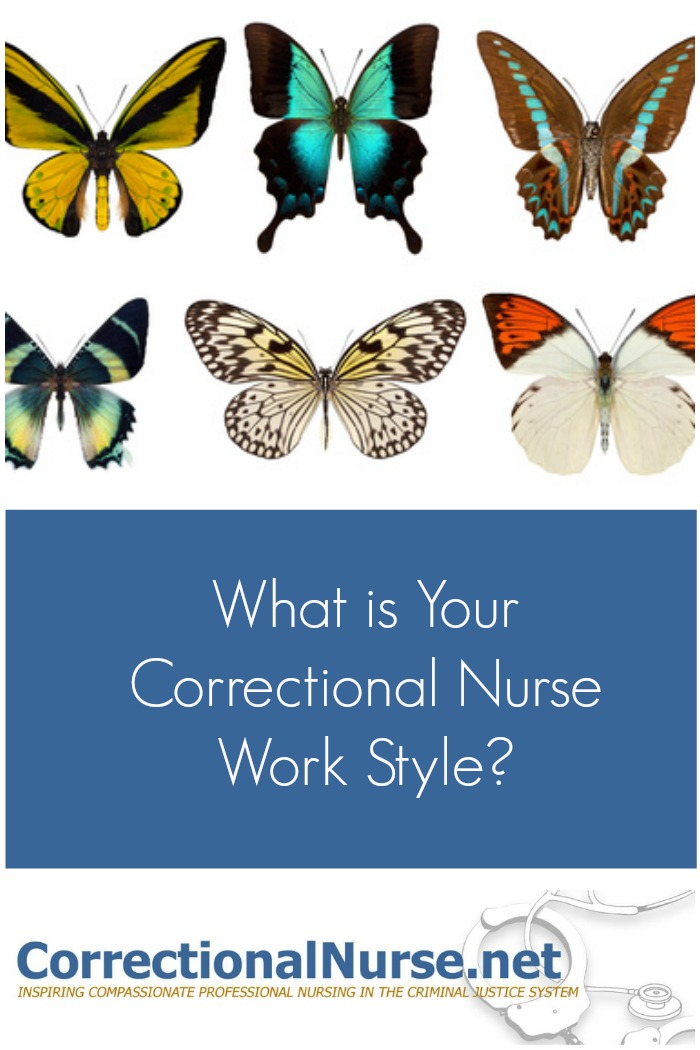 A major challenge for many in correctional nursing is adjusting to the work environment. A correctional facility is not run like a hospital and health care is not the primary mission. Correctional officers often have different goals and worldviews than healthcare staff. Nurses can have difficulty assimilating into the organizational culture while maintaining a professional nursing perspective. That's why I found this research about the work styles of jail nurses so interesting.
Hardesty, Champion, and Champion interviewed 26 registered and licensed practical nurses working in jails in three northern states. Patterns and themes emerged as the transcribed interviews were analyzed. One interesting finding was a proposed typology of jail nurse work styles. This typology chronicles the adjustment of a new nurse to the correctional culture and the effect of that adjustment on their ability to function successfully. The categories are based primarily on the balance the nurse is able to gain practicing professionally while understanding the security perspective and organizational culture.
Check out this continuum of jail nurse work styles and see if you can find yourself, or some of your nurse colleagues, in the descriptions.
Idealist
Rejects or fails to understand the security perspective
Nursing perspective is the primary consideration
Poorly socialized to the custody staff culture
Realist
Acknowledges and respects the security perspective
Nursing perspective remains the primary consideration
Socialized to the custody staff culture
Situationalist
Alternates between the security and the nursing perspective
Nursing perspective is optional
Not yet socialized to the custody staff culture
Acceptor
Accepts the security perspective
Minimally acknowledges the nursing perspective
Socialized to the custody staff culture
Identifier
Extreme acceptance of and identification with the security perspective
Considers nursing perspective not applicable in a jail environment
Well socialized to custody staff culture
So, what is the optimum work style? The researchers do not clearly note the best work style and suggest that more research is needed. My vote is for the Realist style as this nurse is able to maintain a professional nursing perspective while understanding the perspective of correctional officers and socializing to the correctional culture. This provides an atmosphere of respect and understanding among peers while allowing for professional nursing practice.
So, what do you think? Which work style is the most favorable for correctional nursing practice? Do you see examples of these work styles in your facility? How does it affect patient outcomes? Share your thoughts in the comments section of this post.
Photo Credit: © boule1301 – Fotolia.com