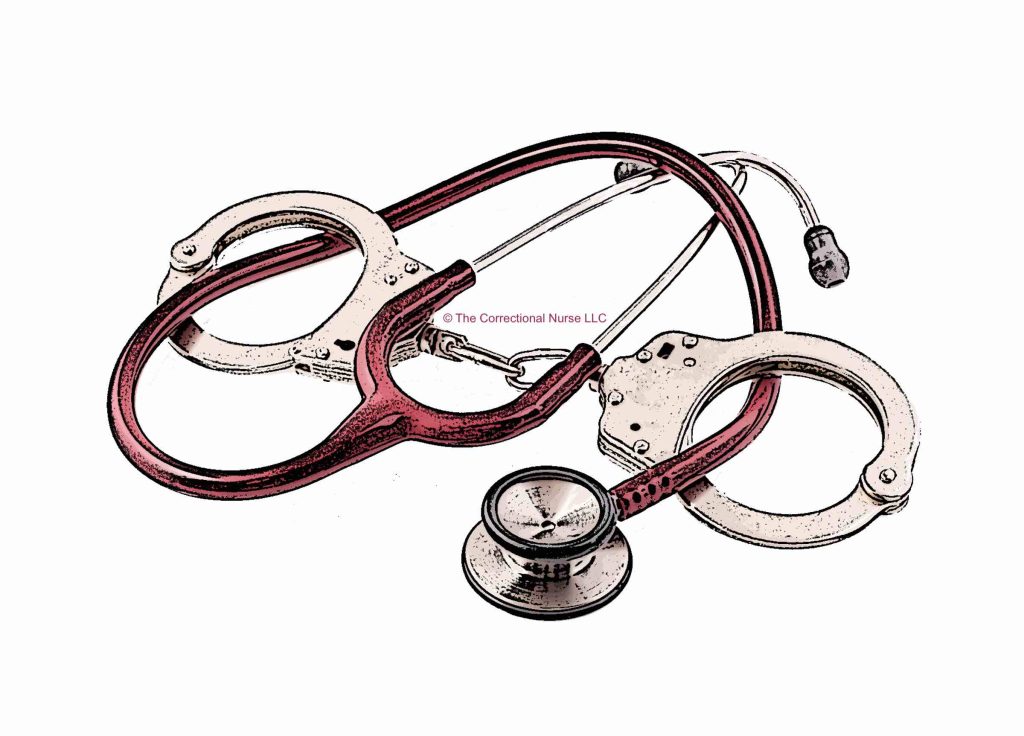 In a 2018 benchmarking report about Medical Malpractice in America, the categories of nursing involvement in malpractice claims included scope of practice; patient assessment; patient monitoring; patient intervention; treatment and care; medication administration; and documentation.
A study of nursing liability claims by a major nursing malpractice insurance provider also looked at the common allegations against nurses and grouped them by frequency and total amount paid in claims. This study also supported the categories listed above as common and costly. Although this data includes all nursing specialties, these top categories of malpractice claims are applicable to the correctional nursing specialty as well. Let's look at them as they relate to the practice of correctional nursing.
Scope of Practice
Scope of practice claims brought the highest payouts. The insurance provider proposed that this was due to a perception that practicing outside of a nurse's professional license is considered a very serious situation. Correctional nurses have high risk of practicing outside their scope of licensure because of the autonomous nature of correctional nursing practice. This autonomy, however, does not mean that nurses may practice outside of their scope. Our non-healthcare colleagues may have little understanding of what nurses can and can not be asked to do. There may be pressure to limit the involvement of costly outside resources. There may be a provider overseeing the facility who may not understand the scope of practice of the nurse at that site. No matter what good intentions the nurse may have, correctional nurses cannot practice beyond their scope because by doing so, they risk the health of the patient and their own continued nursing licensure. All nurses must understand the limits of their licensure, but correctional nurses, in particular, must also be willing to speak up and say no when asked to perform outside of those boundaries.
Patient Evaluation/Assessment
Claims in this category are frequent. Patient evaluation/assessment is a major component of correctional nursing practice, as nurses are most likely the first to see the patient and they determine, based upon their evaluation/assessment, whether the patient needs monitoring, treatment, or referral to another professional such as a provider, dentist, or mental health professional. The most frequent successful claims in this category were failure to properly or fully complete a patient evaluation/assessment and failure to determine the need for medical intervention.
Notably, there is a sub-category of these claims related to a failure to consider or evaluate/assess the patient's "expressed complaints or symptoms." This means that the subjective complaints of the patient were documented, but then not addressed by the nurse during the encounter. This is a very serious situation, as not addressing these documented problems could imply that the nurse diagnosed the patient's condition and chose to ignore the symptoms; or that the nurse diagnosed the patient as malingering, manipulating, or attention-seeking, which is inappropriate and beyond the nurse's scope of practice. All patient complaints and expressed symptoms must be objectively evaluated as a part of professional nursing practice, and the findings must be clearly documented in the health record.
Patient Monitoring
Correctional nurses, as the primary health care staff in a correctional setting, are required to monitor patient conditions and alert providers if changes occur so that the treatment plan can be updated as needed. Often correctional nurses document that they will "continue to monitor" the patient, but if they then do not evaluate the patient again within a set timeframe or that shift, they have failed to follow their nursing plan. The highest percentage of closed claims in this category were related to not monitoring and not reporting changes in the patient's medical or emotional condition to the provider.
Patient Treatment/Care
This is a broad category and includes not completing orders for patient treatment, as well as delays in completing orders. Mentioned in the report was the need for effective communication among practitioners, as many claims were the result of communication failures. Correctional nurses often work with providers who are minimally on-site and must be contacted by phone for orders and patient evaluations. Broken or non-existent communication systems, or delays in communication, have been shown to be a serious concern in on-call situations, and so it is important to have a structured communication system (like SBAR and others) in place that everyone consistently uses. In addition, staff nurses and providers may not routinely work with each other, and so a lack of understanding about the style and perspective of each other may lead to difficulties in communication. The tone and language of the communication and the reputation of the communicators is also an important factor. If a provider or nurse is known to be hostile or uncivil, hesitation and delay in communication may result.
Medication Administration
Drug-related errors figure prominently in this evaluation of nursing malpractice claims. The most frequent cause of medication administration claims was giving the wrong dose of medication, followed by using improper technique, and administering the wrong medication. Authors of this report noted, once again, the importance of communication, particularly in clarification of confusing medication orders before administration. Medication administration in the correctional setting has additional challenges that increase risk. Pill lines are often long and nurses can be pressured to complete medication administration quickly due to other security concerns. Cell-side medication delivery in high-risk areas such as administrative segregation can lead to pre-pouring medication; an increased error risk.
Documentation Deficiencies
As expected, poor documentation of nursing care contributed to many of the malpractice claims against nurses. Incomplete documentation and not documenting a patient encounter was a factor in many of the above categories. Correctional nurses are often called upon to maintain patient record documentation in less-than-ideal situations. If a physical charting system is in use, the single chart may be unavailable at the time and location of care delivery. Using an electronic health record system requires computer availability (having enough machines for everyone that needs access) and accessibility (located where care is delivered). Nurses delivering care in a system where computers are not available at the point of contact with the patient may not be able to chart until returning to the medical unit many hours later. However, this does not change their responsibility to document the patient encounter thoroughly, accurately and timely in the health record.
While there are legal risks to nursing practice in a correctional setting, correctional nurses can greatly reduce the chance of a successful malpractice claim by attending to the above areas of vulnerability.
Have you experienced any of these liabilities in your practice setting? Share your thoughts in the comments section of this post.