In this post, we continue our discussion of the Seven Guiding Principles for Correctional Nursing practice.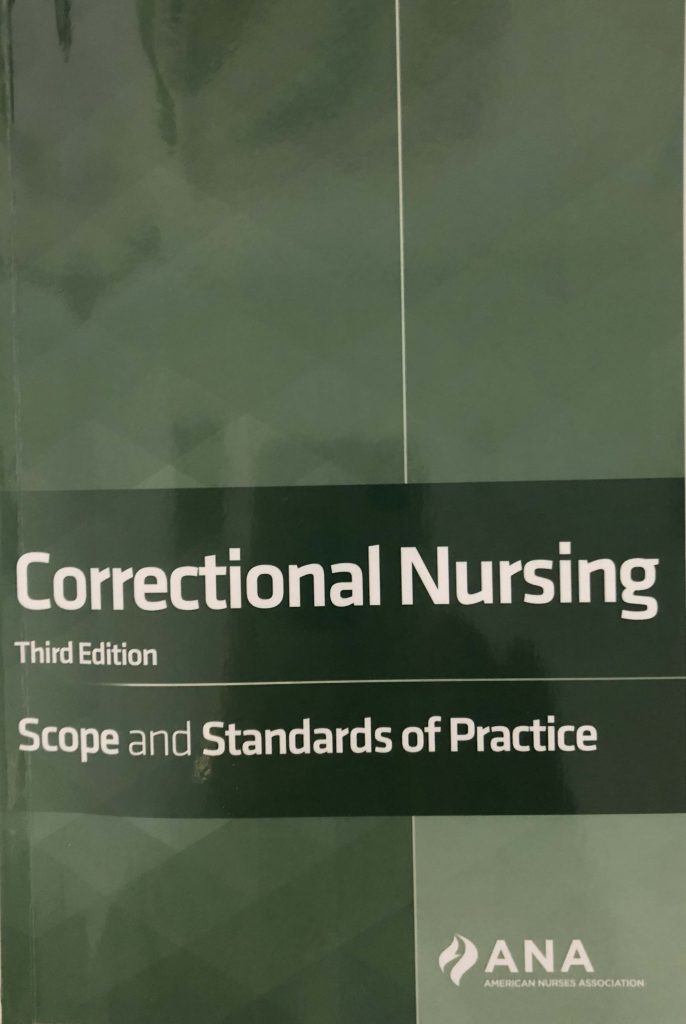 Principle 6
Principle 6: Correctional Nurses promote quality patient care. Correctional Nurse practice is guided by the nurse administrators and leaders who support and foster the professional and personal development of their staff and themselves. This may be through continuing education opportunities, including those held onsite (for example, during your regular staff meetings or at a "lunch and learn"). These opportunities do not have to be complex, but they should be thoughtful and goal-oriented. Managers should monitor their staff's practice and know their strengths and areas of opportunity. One strategy that can be employed for staff development once the strengths and opportunities are known is to have individuals with strengths in a certain area to mentor their colleagues who are less-strong in those areas. More likely than not your staff will have different strengths and so they can learn from each other. If a manager identifies an individual who has only opportunities, then formal re-training should occur. In either situation, the important point is that managers know their staff and take action to improve care, which ultimately improves the care for all patients.
Principle six also states that Correctional Nurse managers should also be promoting certification and participation in professional organizations. There are correctional nursing certifications through the American Correctional Associationand the National Commission on Correctional Health Care, and Correctional Nurse managers and leaders should encourage their staff to become certified, and also to lead by example. Correctional Nurses also have a national professional organization – the American Correctional Nurses Association – that is doing great work to get the Correctional Nursing specialty a voice in the greater nursing community. Please accept this as my personal invitation to join. AS one of the founding members, I think the most important attribute of our organization is that our membership includes all correctional nurse licensures – APRN, RN and LPN. I strongly believe that we are strengthened by the voices of all levels of nursing practice who work together to care for our correctional patients. ACNA has just become an accredited provider of continuing education and will soon be announcing free educational opportunities for all members. Please join us!
Principle 7
Principle 7: Correctional Nurses demonstrate compassion and caring within secure facilities. The Correctional Nurse uses truthful and respectful communications with patients and colleagues. They use intentional and non-judgmental listening during patient encounters, and they also use active listening skills. Correctional Nurses provide age-appropriate and culturally competent care. Correctional Nurses use strategies for self-awareness, and use moral actions to transform the intent to do the right thing into reality. Sometimes this takes a group effort and the ability to discuss shared experiences; sometimes it takes moral courage! I personally have found that I turn to my Correctional Nurse colleagues, and not my emergency department friends, when I want to brain-storm about a particular patient care issue involving a custody barrier to my provision of patient care. It is they who can truly understand, and most often have practical suggestions from their own practice.
Please check out our past post, Correctional Nurse Professional Practice: The Seven Guiding Principles I for a discussion of the initial four principles.
With these posts about Correctional Nursing's guiding principles, I hope that I have motivated you to open your Correctional Nurse: Scope and Standards of Practice book and review each principle more thoroughly; to discuss them with your colleagues; and to ensure that you are abiding by them in your own Correctional Nursing practice.
Share your thoughts about our Guiding Principles in the comments section below.