I consult with jails and prisons across the country regarding healthcare programs, Correctional Nursing practice, and patient and staff safety. Sharps safety is one area that continues to be a concern. We all know what we need to do, but don't always do it.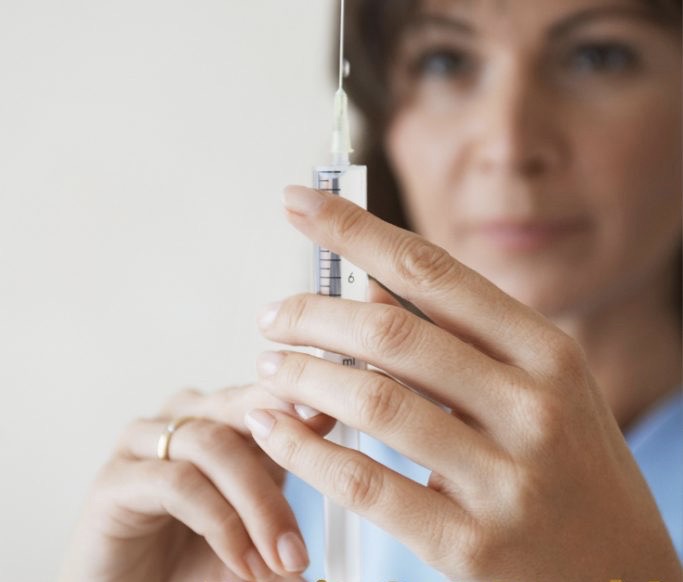 Sharp Safety in Corrections
Personal safety is a significant concern in the corrections environment. Correctional nurses should always be aware of who is around them and where custody staff are located. Just as important to personal safety are standard sharp safety procedures. Here are some questions to ask yourself:
Are needle boxes overflowing?

Boxes should be only 2/3 full. Check that there is a regular supply of empty boxes for frequent replacement. Many needle stick injuries come from trying to shove used needles into an overfull red box.

Do staff members throw other trash in the sharps box?

This fills them up more quickly and makes it even harder to keep boxes available for sharps waste.

Are there sharps containers in all care areas?

We provide care in a variety of locations in the facility. Always have a sharps container available before you give the injection or use the lancet. This will help avoid carrying used sharps back to the main medical unit.

Do I know how to use the sharp safety mechanism for the needle brand used in my facility?

  It is amazing how many of these mechanisms are NOT intuitive. I know of several needle stick injuries due to incorrect initiation of the sheath protector.

Am I in a secure location?

Check around yourself before starting your insulin line or other sharps-based activity. Needle stick injuries have occurred when nurses were startled by custody or other incarcerated persons during the injection process.
HIV is estimated to be five times higher for the incarcerated population. That means correctional nurses are at even greater risk of infection from a needle stick injury. Protect yourself and your family by establishing good needle safety habits.
What will you do today to keep safe from a needle stick and possible blood borne pathogen transfer? Share your sharps experiences or some additional advice in the comments section.