Typically, our nursing guidelines/protocols include ibuprofen for sprains and strains, and nursing staff should follow the protocols of their agency. However, nursing staff should also be aware that the use of NSAIDs in the treatment of muscle injuries is somewhat controversial. The mechanism of action of NSAIDs includes suppression of the inflammatory response with a subsequent reduction in pain and swelling. However, this inflammatory response is an essential phase in the healing of injured skeletal muscle and attempts to inhibit this phase have been shown to lead to an incomplete functional muscle recovery. NSAIDs could interfere with the natural healing factors that are responsible for regeneration after muscle injury. Thus, research suggests that NSAIDs should not be given in the first 48 hours after the injury. If the patient is in pain, acetaminophen can be administered for analgesia. After 48 hours, when we want the inflammation to recede, NSAIDs can be used.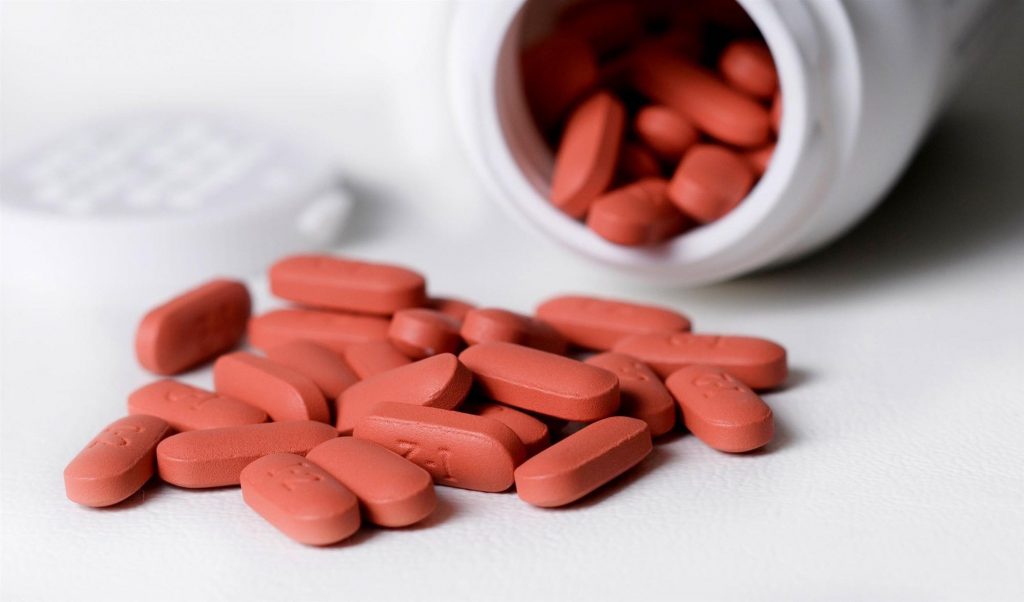 NSAIDs such as Ibuprofen and Naprosyn do have side effects and contraindications about which the nurse caring for the patient and administering the medication must be aware. The most notable side effects include the following:
Cardiovascular – Blood pressure may rise with use of NSAIDs.
Gastrointestinal – Short-term use of NSAIDs can cause stomach upset (dyspepsia). Long-term use of NSAIDs, especially at high doses, can lead to peptic ulcer disease and bleeding from the stomach.
Ears – Tinnitus (ringing in the ears) – This is most common in individuals who take high doses of aspirin, and it is more uncommon with individuals who take other NSAIDs. Typically the tinnitus stops when the dosage of the NSAID is decreased.
Interaction with other medications
NSAIDs also interact with other medications, and the nursing staff must be aware of the following potential problems for patients prescribed NSAIDs:
Warfarin and heparin – Individuals using anticoagulant medications such as warfarin and heparin; the newer anticoagulants such as dabigatran, rivaroxaban, apixaban and Edoxaban; or an anti-platelet drug such as clopidogrel, should typically not take NSAIDs or aspirin because of an increased risk of bleeding when both classes of drugs are used. The selective NSAID Celecoxib may be safe in these situations, but should be used with caution, and nurses administering the medication must be aware of the potential side effects for which they must monitor the patient.
Aspirin – As noted above, the combination of low-dose aspirin and an NSAID may increase the risk of bleeding. To preserve the benefit of low-dose aspirin for the heart, aspirin should be taken at least two hours before the NSAID. In general, individuals taking one NSAID should not take a second NSAID at the same time because of the increased risk of side effects.
Phenytoin – Taking an NSAID and phenytoin can increase the phenytoin level. Thus, individuals who take phenytoin should have a blood test to monitor the phenytoin level when initiating or changing the dose of an NSAID.
Lithium – NSAIDs will potentiate the effect of lithium. That is, taking NSAIDs with lithium will increase the lithium level in the blood. This, in turn, will increase the potential for the patient to experience toxicity and adverse effects like vomiting, slurred speech, tremor and confusion.
Cyclosporine – Individuals who take cyclosporine (e.g., to prevent rejection after an organ transplant or for a rheumatic disease, such as rheumatoid arthritis) and NSAIDs should understand that there is a theoretical risk of kidney damage when cyclosporine and NSAIDs are taken together. Blood testing may be necessary to monitor for this risk.
Diuretics/ACEs/ARBs — Individuals with medical conditions that require diuretics, including heart failure, liver disease, and kidney damage, are at increased risk of developing kidney damage while taking NSAIDs due to increased creatinine blood levels and fluid retention. NSAIDs also decrease the hypotensive effect of diuretics and angiotensin converting enzyme inhibitors (ACE) and angiotensin-renin blocking agents (ARB).
Aspirin allergy — People who have had urticaria or other symptoms of an allergy when taking aspirin should generally avoid NSAIDs, unless they have specifically discussed their reaction with a healthcare provider. People with certain types of reactions to one NSAID may be able to take another type safely.
To review the potential complications of NSAID use, see The Correctional Nurse Educator's class on Sprains and Strains for the Correctional Nurse!