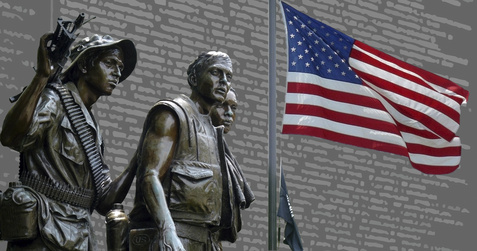 Several times a year Americans pause to thank our soldiers for defending our freedom and protecting us from harm. We acknowledge the sacrifices made by American soldiers to keep us free this Veterans Day.  Many of those same soldiers who put themselves in harm's way are now our patients in jails and prisons across the country. A survey by the Veterans Department showed that one in three veterans have been arrested. A Special Report by the Council on Criminal Justice (2022) states that approximately 181,500 veterans were incarcerated in our nation's prisons (Bureau of Justice, 2016). Sometimes I do wonder how this could be. The report also articulated risk factors for veterans and behaviors that may lead to incarceration – adverse childhood experiences, combat-related trauma and post-traumatic stress, traumatic brain injuries, substance abuse, and sexual trauma while in the military. While it is clear that most of these are risk factors for persons in the greater community as well, we cannot forget that some are directly related to military service, provided by these men and women so that we could live our lives in freedom. They deserve our gratitude.
There are currently a number of programs for incarcerated veterans, including the Veterans Resurgence Program in Tampa, FL that won the National Commission on Correctional Health Care Program of the Year award in 2020, but more are needed.
What does all this mean for correctional nurses? We care for our patients because of their basic human dignity. We do not differentiate based on type of crime or our subjective determination of goodness of character. Thus, veteran or not, we always provide nursing care to the best of our abilities. However, on this day of gratitude for those who help keep us free, if you know your patient is a veteran, take a moment to say thank you…..