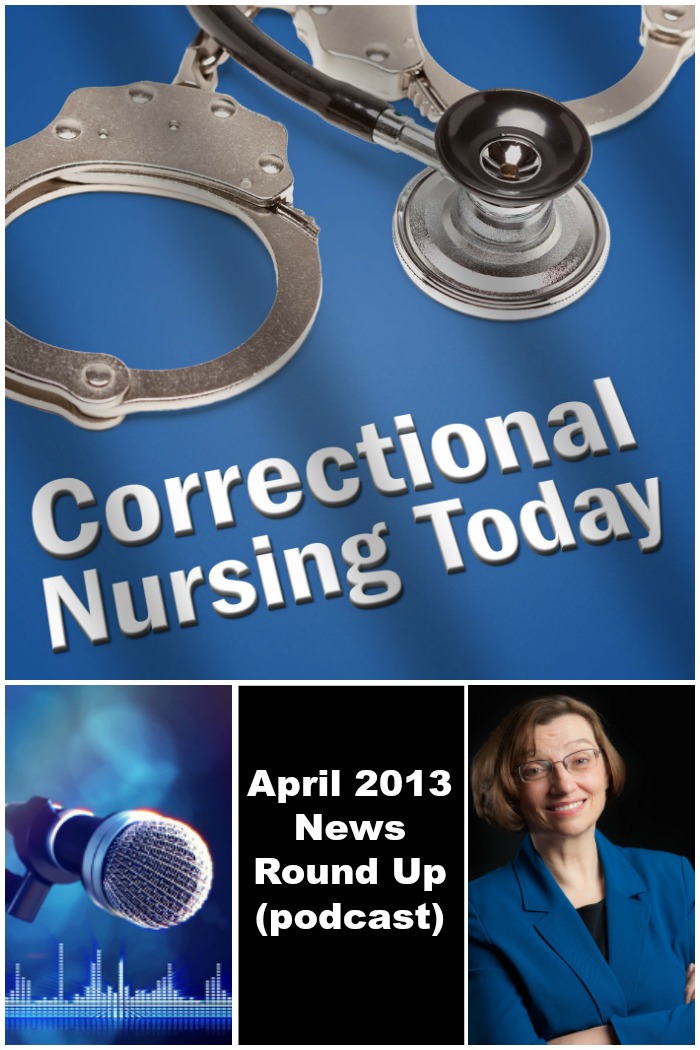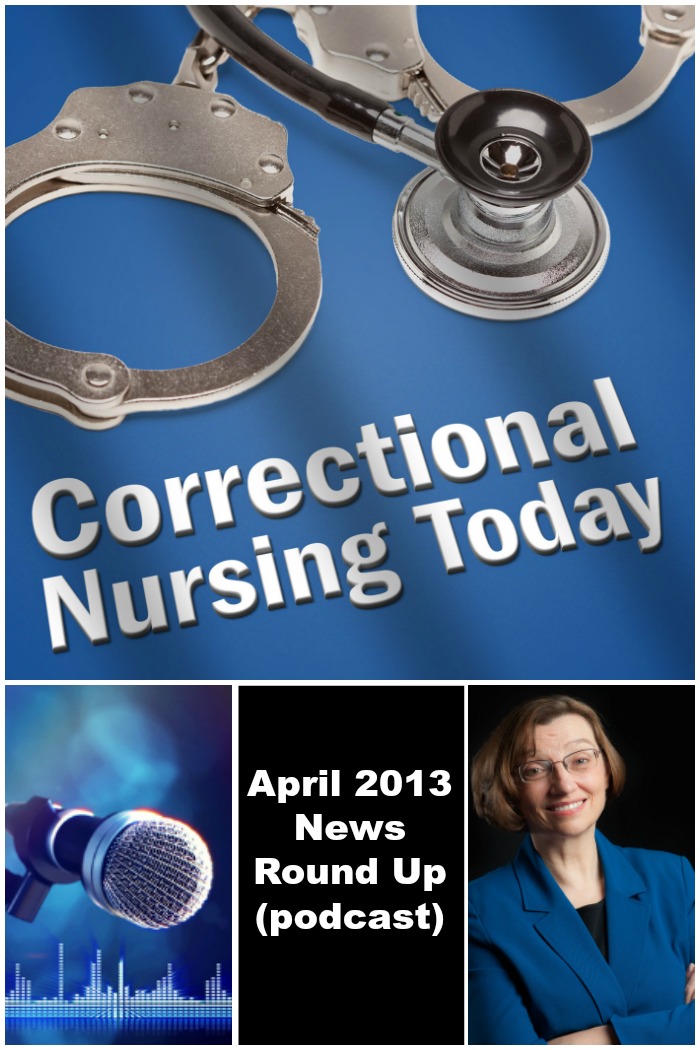 This month's news round-up was recorded live at the National Commission on Correctional Health Care Spring Conference and is the FaceBook Friend's edition.
Correctional Suicides – Doing Time Takes Its Toll
All of us in corrections are aware of the high suicide rate among our inmates, but reports of increased suicide among corrections officers are alarming the community. We work in a very stressful environment. Panelists share thoughts on this story and experiences with correctional stress?
Texas Youth Reported Mental Health Problems Grow Substantially
A report out of Texas emphacizes the growing number of mentally health problems of detained juveniles. They report that 56% of their 1000 juveniles in custody have had a mental illness diagnosis in 2012 compared with 39% in 2007. Is this number growing or are we better able to detect and treat now?
Prison Methadone Policy Sends Inmates Back to Heroin
Research recently published in the Journal of Substance Abuse Treatment highlight concerns over forced methadone withdrawal in the correctional system. Study participants said they would rather withdraw from heroin than from methadone so they are unlikely to return to methadone treatment after release. The study is critical of a standard correctional practice of withdrawing inmates from methadone while incarcerated, suggesting that this practice is similar to withdrawing diabetics from insulin.
Health Care Costs for Older Inmates Skyrocket
Our last story is about the cost of correctional healthcare – a continuing public concern as tax dollars are used to provide all aspects of incarceration. Correctional healthcare news does not often make the mainstream, but this story is out of USA Today and is about how older inmates are skyrocketing correctional health care costs. The New Jersey Prison system is sited as having an average healthcare cost of $71,000 for older inmates – double the cost of the younger population.