Mr. Jones, a man incarcerated two days ago when he turned himself in on a drug warrant, is admitted to the jail infirmary in respiratory distress. He had started vomiting earlier in the day. This persisted into the afternoon, when he also became sleepy and hard to arouse. Officers called medical and he was transported to the medical unit. Officers described Mr. Jones as generally quiet and cooperative. Even with interventions of oxygen, EKG, and antiemetics, Mr. Jones deteriorated further and he was transported to the local emergency department. At the hospital, Mr. Jones went into respiratory failure and was intubated. Through further testing it was discovered that he had a large bag of barbiturates lodged in his stomach causing vomiting and somnolence. He aspirated his emesis, causing the respiratory failure.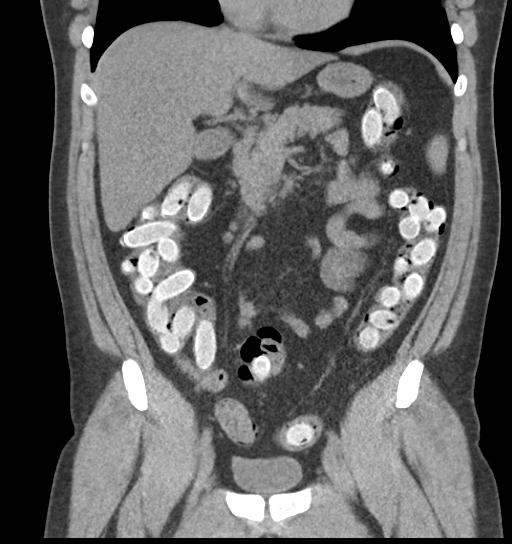 Body Packing and Body Stuffing
Mr. Jones was body packing, a hazardous practice in the incarcerated patient population. Knowing the date and time of his incarceration, he was able to prepare for his confinement by loading up on his drug of choice. He expected the balloon of drugs to pass through his GI track over the next day or so. Unfortunately, it obstructed his gastric outlet causing persistent vomiting. The balloon likely leaked, causing a drug effect. The somnolence affected his gag reflex and he aspirated.
Body packing is the planned transport of drug packages within the body. These packages can be swallowed or inserted rectally or vaginally. Body packing often consists of multiple packages, at times up to 500. Packages are typically wrapped into capsules with cellophanes, latex, plastic bags or finger cots.
Body stuffing is a similar method of drug concealment in the body. However, this method is used when the individual is unexpectedly arrested or has an unplanned encounter with security. In this case, the person spontaneously swallows a large amount of unwrapped or poorly wrapped drugs to dispose of evidence.
What to Look For
It can be difficult to make a body packing/stuffing diagnosis. Correctional healthcare providers should be concerned about the possibility with those patients who have unexplained symptoms that could be from drug toxicity. The following are key considerations::
History

: A full history is important and requires a trust relationship that would allow a truthful presentation of information.

Communication

: Other sources of information can be helpful here, such as the arresting officers or custody personnel.

Inquiring

: Specifically, ask the patient if drug ingestion could be a concern. Explain the dangerous consequences of overdose should packets rupture.

Looking

: If body packing is suspected, X-rays and possibly a CT scan are in order.

No Lab Work

: Unfortunately, lab tests, such as urine toxicology, is not helpful when evaluating body packing. Negative results don't rule out body packing and positive results don't rule it in.
Toxicity Issues
The most common side effect of body packing/stuffing is toxicity from the substance ingested. While it is more common to have toxicity from body stuffing, when it is present in body packers it is more dangerous due to the likely larger amount of drugs ingested.
Patients ingesting stimulants, like cocaine and methamphetamines, can develop tachycardia, hypertension, and arrhythmias. Excessive doses could result in agitation, seizures and cardiac arrest.
Patients ingesting opiates can develop a decreased respiratory rate, somnolence, hypotension, pulmonary edema, and seizures, which can result in death.
A less common effect is what happened with Mr. Jones. Swallowed bags can cause physical obstruction in the gastrointestinal tract. These obstructions require surgical intervention because they can result in perforation, sepsis, and death.
Ethical Boundary Issues
Physicians and nurses involved in correctional healthcare may be asked to obtain and surrender evidence while caring for body packer/stuffers. This is a time to know your ethical boundaries. Clinical staff should not complete examinations and searches for the sole purpose of obtaining evidence. Searches should only be undertaken when necessary for medical treatment and with the patient's consent.
NCCHC and ACA accreditation standards state that medical personnel must get permission from the incarcerated person to collect evidence.  For example, in some facilities, security staff must be in the room to collect any evidence expelled during treatment, as the medical staff is not responsible for, nor should be, collecting it.
Have there been instances of body packing or body stuffing in your facility? Share your story in the comments section of this post.