Unlike almost any other nursing specialty, correctional nurses are involved with the assessment of dental issues. Whether during intake assessment or as a sick call request, we must initiate treatment and referral for a variety of oral conditions. It is important to determine which are emergencies requiring an immediate dental or provider evaluation and which can wait for a standard dental visit.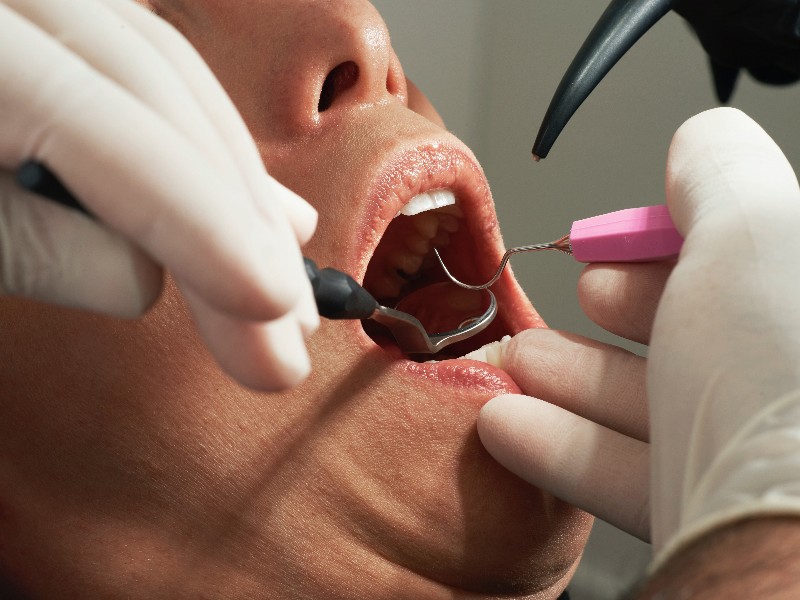 Methamphetamine use and other Drug Issues
Generally speaking, any substance use is not good for oral health. Drug users are not focused on dental care and often don't even notice tooth pain until they are in jail and withdrawing. Mouth infections and abscesses can fester while the person is using.
The dental impact from using methamphetamines includes a serious and unattractive mouth condition brought on by the usual effects of methamphetamine use. Methamphetamine decreases the production of saliva, a natural tooth enamel protector and increases the craving for sugary drinks and foods. Methamphetamine also induces the clenching and grinding of teeth, which lead to cracking and wear. These factors, combined with poor dental hygiene, lead to the introduction of bacteria that erode the teeth and cause gingivitis.
Oral Cancer
Heavy drinking and smoking, common behaviors for the incarcerated population, are significant contributors to oral cancers. Chewing tobacco and snuff increase the risk of oral cancer by 80% according to a World Health Organization report. These products are popular with incarcerated persons in some parts of the country. Be alert for growths in the mouth when performing intake assessments and screenings. Common areas are under the tongue and the upper lip. Finding such a lesion during your evaluation requires a referral to the provider immediately.
Oral Infections
Poor nutrition, substance use, and negligent dental hygiene lead to oral infections. Left unaddressed, a simple oral condition can turn into a systemic emergency. Oral infections can encompass the entire face and extend into sinuses or lead to airway obstruction.
When is Emergency Treatment Needed?
Emergency treatment is needed for a dental condition any time the patient is having difficulty breathing or swallowing. If the mouth cannot be opened or there is facial involvement, immediate treatment is necessary. A 'toxic' appearance with a high fever would also indicate an emergent condition. In any of these situations, immediate intervention is required.
Have you experienced dental emergencies in your practice? Share your story in the comments section below.