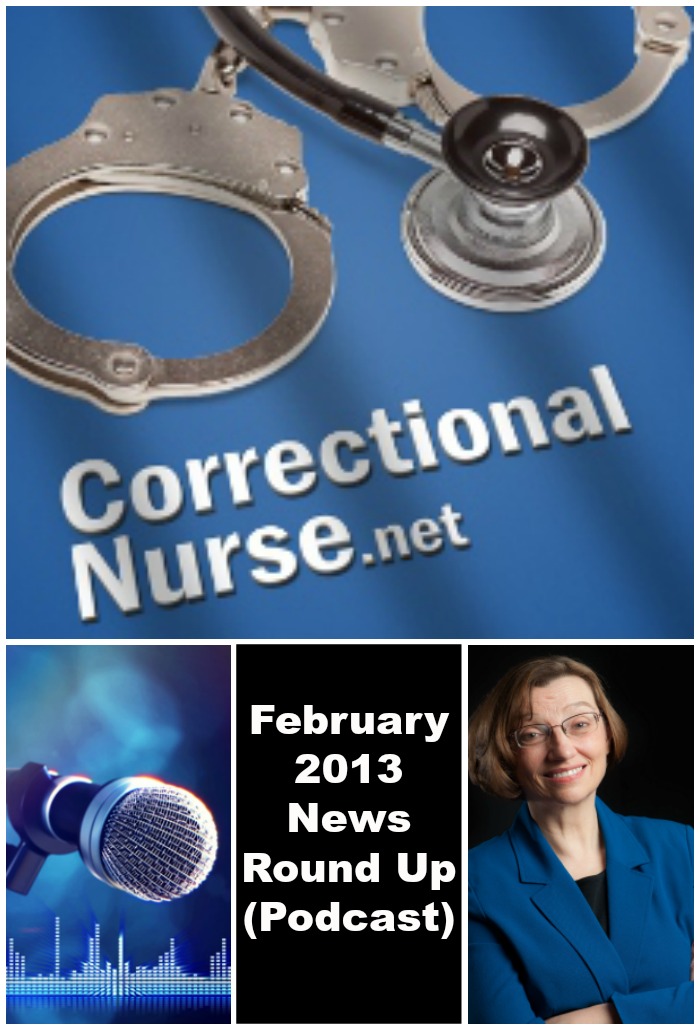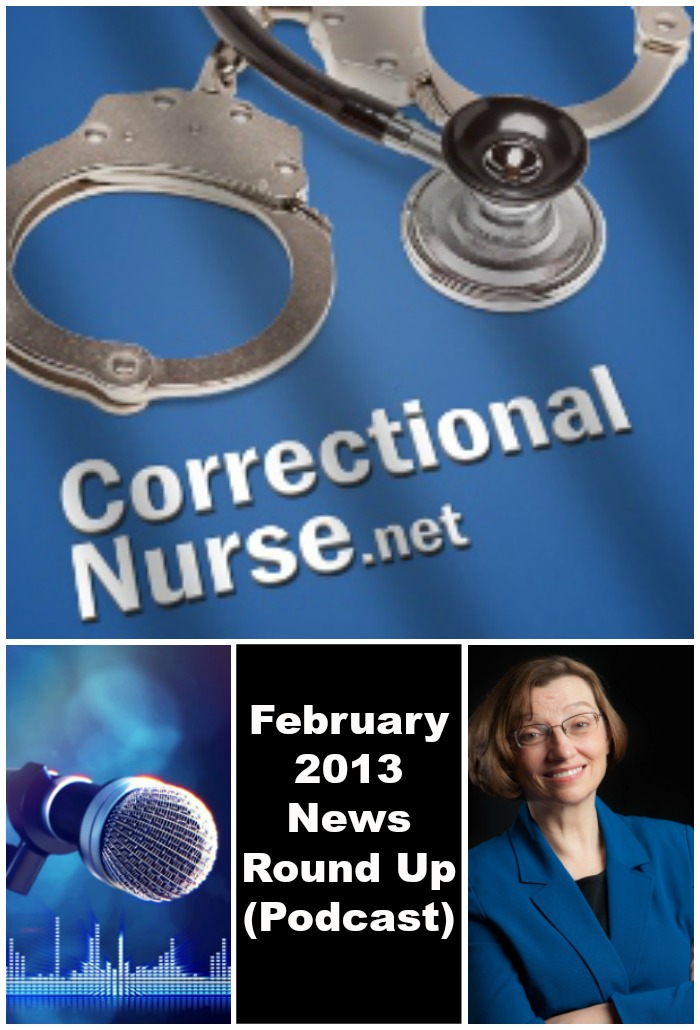 Episode 51 of Correctional Nursing Today is our monthly news round-up for February, 2013. Panelists include Gene Lincoln, BSN, MS, CCHP, Senior Manager, Clinical Education and Training for Corizon Health, Inc. and Gail Normandin-Carpio, a correctional nurse consultant with administrative, and corporate-level experience in prison, jail and juvenile systems mainly in the north eastern states.
Our first story is about research published in the American Journal of Public Health about the impact of prison time on mortality. This study of New York State parolees found that each year of prison produced a 15.6% increase in the odds of death. The risk was highest upon release from prison and declined over time.
Safety is also an issue in prison and our next story talks about reducing prison rape. The prison rape elimination act (PREA) was enacted by congress back in 2003 and has just this spring finally released standards that must be met by jails and prisons. These standards are meant to reduce the likelihood of sexual coercion and harassment behind bars. The sheer number of requirements can seem daunting.
Our third story comes out of Missoula Montana where two detention officers prevented an attempted suicide. The inmate was being escorted back to his cell on an upper level tier when he broke free from the officer and started climbing over the railing intending to jump. Suicide rates are highest among jail inmates and especially smaller jails. The officers in the housing unit acted quickly and averted the inmate's demise. That isn't always the way it turns out, though. Correctional nurses need to be alert to the real dangers of suicide among our patient population.
Let's file this last story under "Inmates can be the most interesting patients" category. Researchers at the University of New South Wales were looking into sexual risk behaviors in Australian prisons and heard from nurses about genital skin infections that were the consequence of foreign bodies inserted under the skin of the penis. Seems this practice is more prevalent than you might think and has cultural and safety implications.