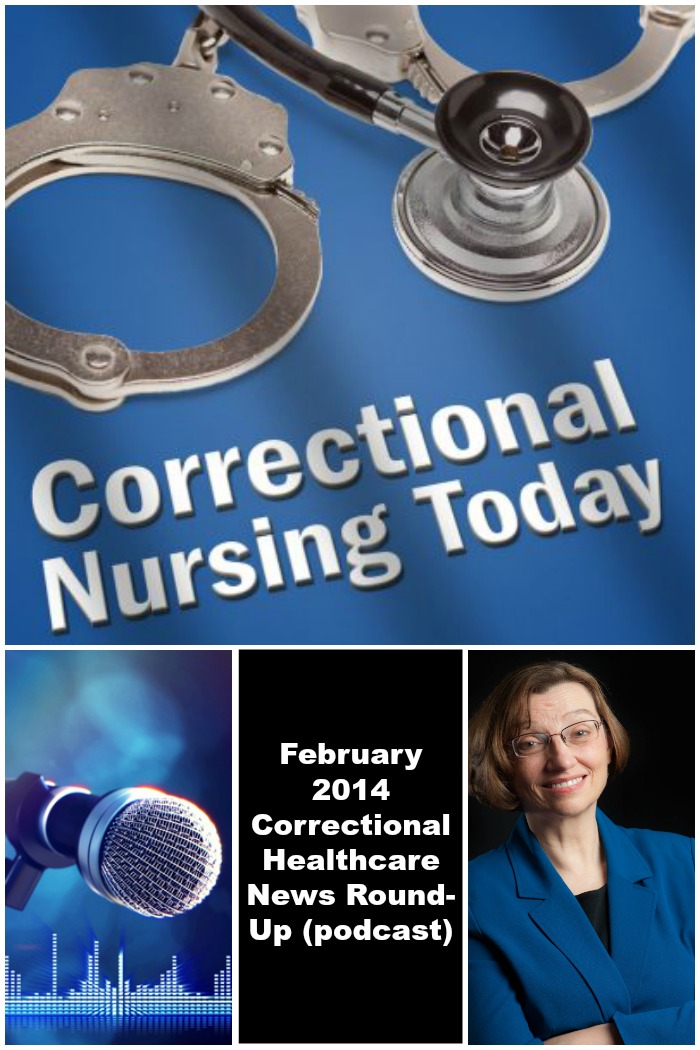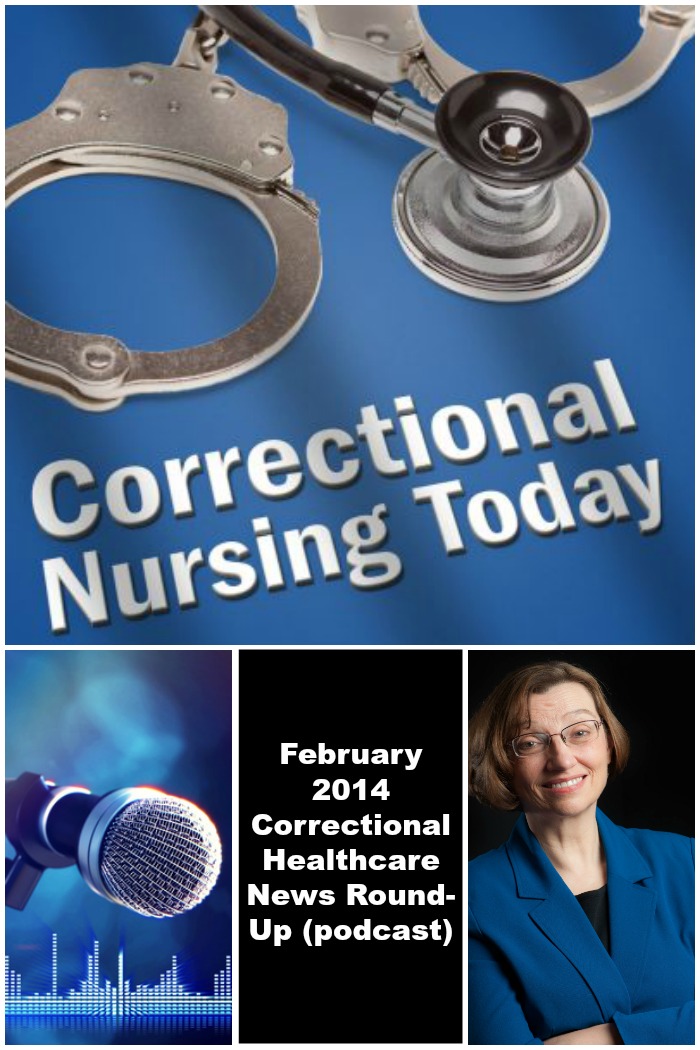 Sue Smith and Gail Normandin-Carpio join Lorry Schoenly in discussing correctional healthcare news stories from the past month.
Story #1: Nevada Prison Begins Charging for Services
Our first story comes from Nevada where the Elk County Sherriff has started charging prisoners $10 per day for meals and $6 for doctor visits. Inmate co-pay for some health services. This is a fairly common practice across the country. Charging for meals is something different though. Is this a coming trend or a local oddity?
Story #2: More on California Prison Physician linked to Sterilizations
About 6 months ago the story broke on a California prison physician performing unapproved sterilizations on women in Valley State Prison in Chowchilla, CA. It seems that over a hundred sterilizations were performed without first being reviewed and approved by an oversight committee – as is DOC policy. This situation is still under medical board and state auditor investigation but it is a good opportunity to look at some of the systems issues in corrections that can lead to something like this happening.
What is the ethical concern here and why does the California DOC have an oversight committee for approving such elective procedures?
This article alleges that the doctor has a history of medical controversies and expensive malpractice settlements. Is correctional practice a haven for poor practitioners or is that a misnomer?
This doctor is accused of some pretty inappropriate behavior such as eating popcorn while examining patients. Can some settings have a lax attitude toward healthcare delivery since the setting is not acute care?
Finally, this physician was evaluated for two newborn deaths. One related to failing to perform some routine prenatal testing. In a written summary of the case, this doctor stated that the patient had numerous unscheduled emergencies during her pregnancy that required immediate attention and resulted in the oversight. This situation highlights the fragmented and episodic nature of correctional healthcare that can lead to missed tests and poor follow-through. But aren't there standard ways to deal with standard testing, even in a prison?
Story #3: Managing Justice Involved Women
Our third story is an article from the recent issue of American Jails magazine on managing justice-involved women. This article focuses on the particular challenges of women inmates in the jail setting. Jails have shorter stays than prisons and are basically organized to manage a male inmate population. This article supports a gender-responsive approach to incarcerated women. The differences that justify a gender-responsive approach include
Women have a lower level of risk compared to the majority of male offenders
Women are either pregnant or parents of minority children
Women have a more frequent history of physical and sexual abuse compared to men
Women have a higher level of mental illness, behavioral health challenges, and substance abuse that directly caused the criminal behavior
Story #4: Colorado Prison-trained dog Turns Autistic Boy's Life Around
Ending on a positive note, our final story comes from the Denver post, reporting on a Colorado prison program to train service dogs. This piece shares the story of an autistic child whose life is transformed by a service dog that was trained by an inmate from Trinidad Correctional Facility, where he is serving time for a second degree murder charge. At the end of the video that accompanies the story, the boy's mother says, "Who would have thought that a prisoner could have changed my son's life?"
Do you have thoughts on this month's correctional healthcare news items?