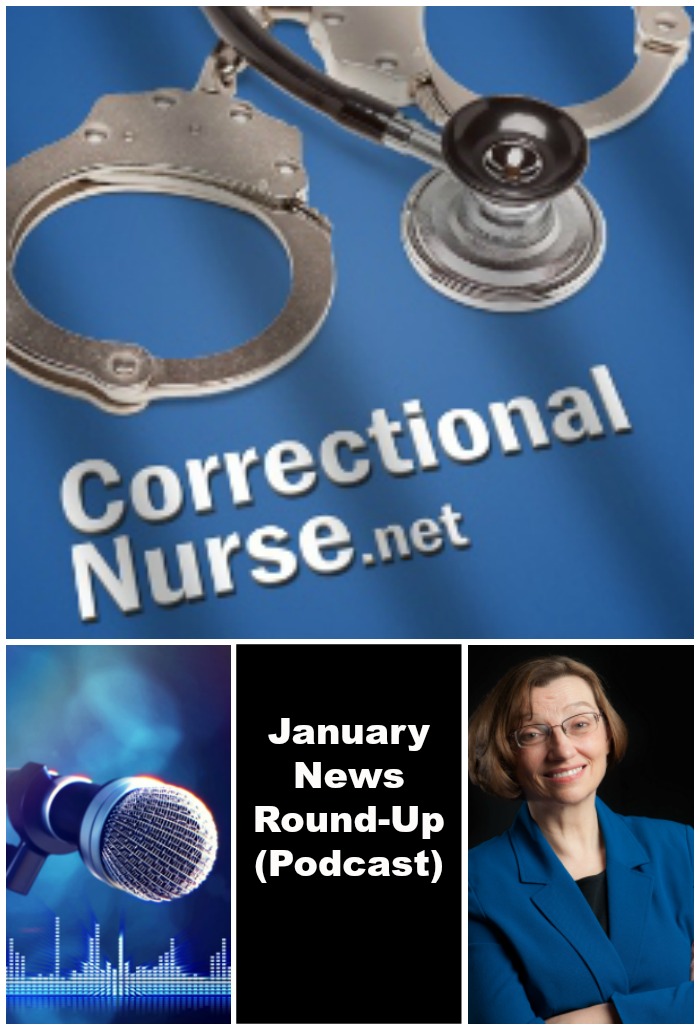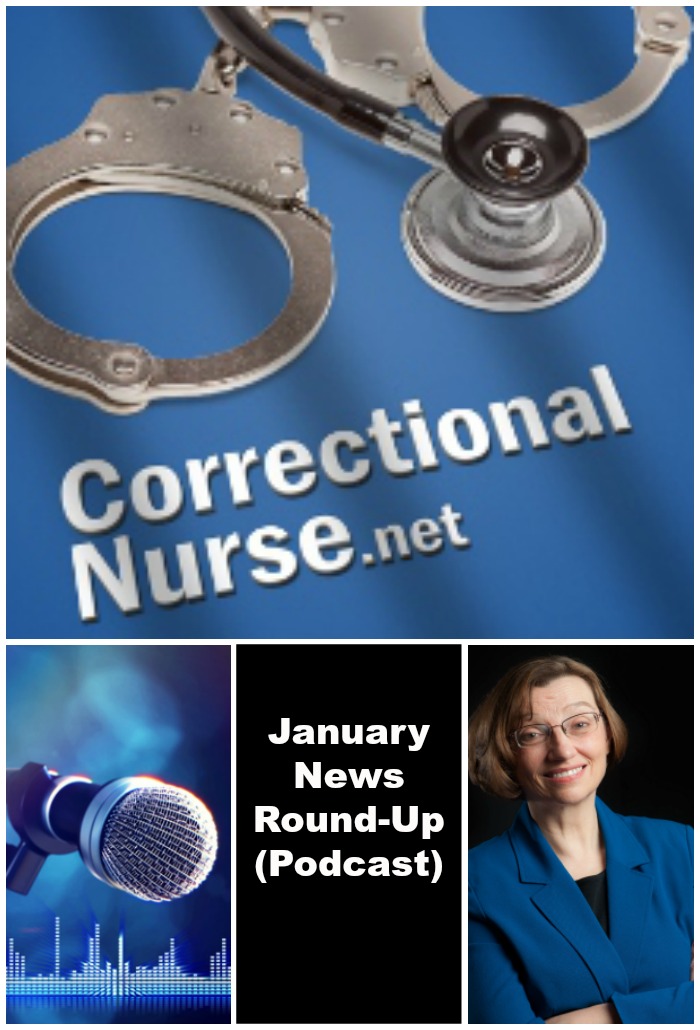 Panelists Gayle Burrow and Denise Rahaman discuss recent correctional healthcare events on this episode of the podcast. Denise is a long time correctional nurse leader in the NJ Criminal Justice System. She currently holds the position of Operations Director for Correctional Healthcare, CFG Health Systems, where she is responsibility for operations, infection control, accreditation preparation, and quality improvement for seven county jails in New Jersey. Gayle Burrows is a correctional nurse consultant recently retired from a long stint as Director of Corrections Health at Multnomah County Detention Center in Portland, OR.
There is quite a variety of stories in the news bag this month.
Story #1: Norovirus Outbreak at Stateville Illinois Correctional Center
First up is a story out of the Illinois Prison System. There has been a norovirus outbreak at Statesville Correctional Center. They are reporting 144 inmates taken ill. We see this type of report fairly frequently as virus is easy to spread in a closed community like a jail or prison. With a significant flu season this year, facilities have concerns about more than norovirus. Panelists remind us that this is also chicken pox and flu season.
Story #2: The F-word: Formulary
Our second story is about using the F word in corrections. Well, not exactly what you might be thinking, although we hear many a censored word in our hallways. Our colleague Dr. Jeff Keller over at his Jail Medicine blog posted about the advantages of using a formulary for medications in a jail setting. Panelists weigh in on their own positive experiences with the use of a formulary.
Story #3: Plan to End Methadone Use at Albuquerque Jail Prompts Alarm
Plans are in the works to end methadone use at the jail in Albuquerque New Mexico. The new warden says he doesn't think it works and so he is eliminating the process. Methadone administration requires a lengthy certification process and then needs continuous monitoring.
Story #4: A Series of Poses for Fitness, Inside and Out
A yoga program for inmates in the Richmond City Jail in Richmond, VA, is seeing good success. The story also reports that at least 20 prisons offer yoga through an organization called The Prison Yoga Project. Sound like a good idea?
Do you have an opinion to share about any of the news stories discussed in this episode? Share your thoughts in the comments section of this post.