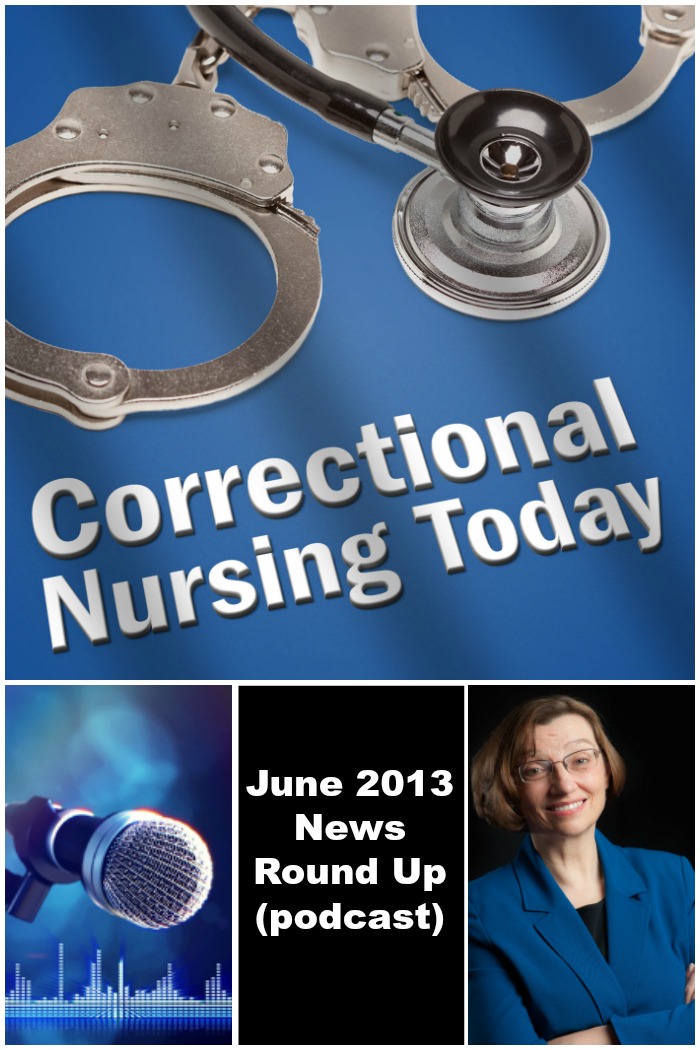 Here we are again at our monthly news round-up. This month, long-time correctional nurse experts Gail Normandin-Carpio, Margaret Collatt, and Jackie Moore share their views on correctional healthcare stories making the news in June.
Story #1: Mental illness is a disease, not a crime, according to Florida judge
Our first two stories are about mental illness – a common topic in correctional nursing. Over the years we have seen the criminalization of mental illness as a shift of the mentally ill from the health care system into the criminal justice system. This story is out of Florida where Miami-Dade officers are taking 40-hour Crisis Intervention Training courses. Will this help reduce the mental illness population behind bars?
Story #2: Tear gas used to subdue mental health inmates in Utah
Our second story also involves the mentally ill – this time in the Utah State Prison where officers fired tear gas into a courtyard when a mentally ill inmate refused to return to his room. The ACLU has filed suit on behalf of five inmates who were affected by the tear gas as it filtered throughout the housing unit. An interesting case reflecting a totally opposite response to the mentally ill than our first story.
Story #3: Keeping Mothers and Babies together in Jail
Our third story is out of British Columbia, Canada, where female inmates are seeking the return of a mother-baby program that was eliminated from their women's prison. Experts for the plaintiff claim that keeping babies with their incarcerated mothers after birth reduces recidivism.
Story #4: ANA Publishes Correctional Nursing Scope and Standards of Practice
Our last story is the exciting news that the American Nurses Association has just published the next edition of the Correctional Nursing: Scope and Standards of Practice. This is published as the second edition, however, it is the 4th published set of standards for our specialty since 1985. The 2nd edition designation may be due to a change in the name. In any case, Margaret, Jackie, and I were privileged to be part of the taskforce who deliberated over and wrote this new edition. We discuss the process and some ways to use information in this book in correctional nursing practice.
What are your thoughts on these news stories? Share your comments below.