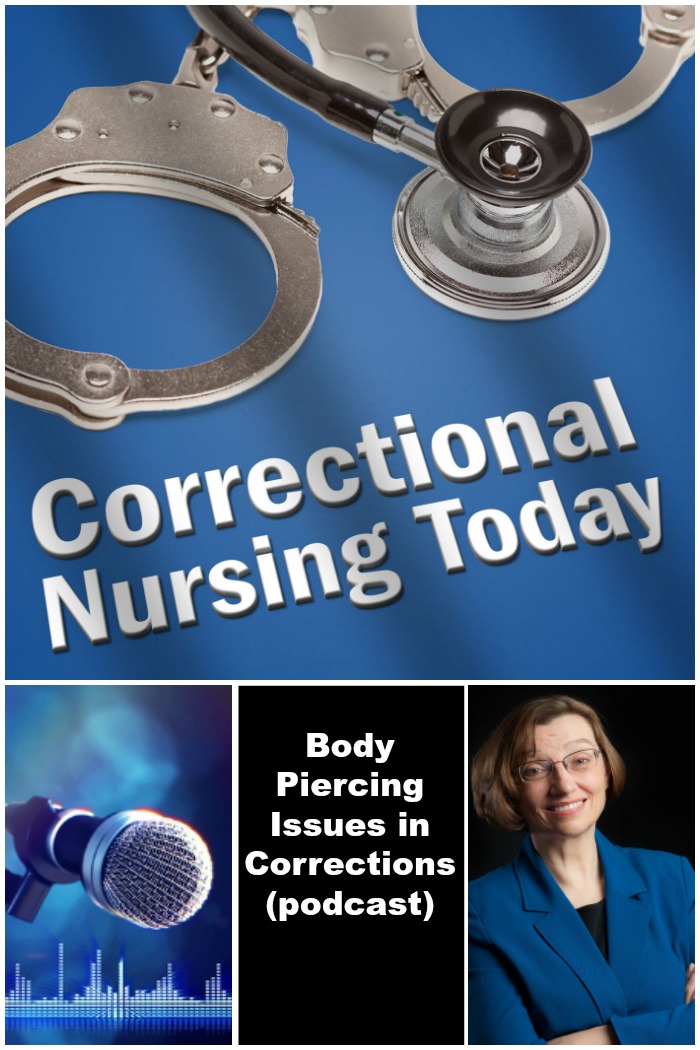 Scott DeBoer RN, MSN, CEN, CCRN, is an international seminar leader and legal nurse consultant with over twenty years of nursing experience. Scott is a medical consultant for body piercers around the world which allows him to provide unique insights as to what really happens when body modifications meet medicine. Scott is author of the book "Body Piercing Removal: Healthcare Professional's Handbook". The book can be purchased from his website.
According to research, over 50% of individuals entering emergency rooms have some type of body piercing; from simple ear studs to more complicated belly-button or genital piercings. Nurses, however, rarely get much information about the impact of piercing or various jewelry on medical care while in school. Most of us must take advantage of on-the-job training.
Correctional nurses, especially those working at intake in jails, may be required to remove body jewelry before an inmate is taken into general population. There may also be infection issues with newly pierced skin. It is important to determine any pierced locations and document the age and status of the piercing.
Two pieces of equipment are recommended for removal of body jewelry. They are inexpensive and easy to use. Every intake site should have a pair of small hemostats and a pair of ring opening pliers. All but the most exotic of piercing jewelry can be removed using these tools. Scott recommends www.isneedles.com for obtaining this equipment.
How do you deal with body jewelry at your facility? Share your thoughts in the comments section of this post.