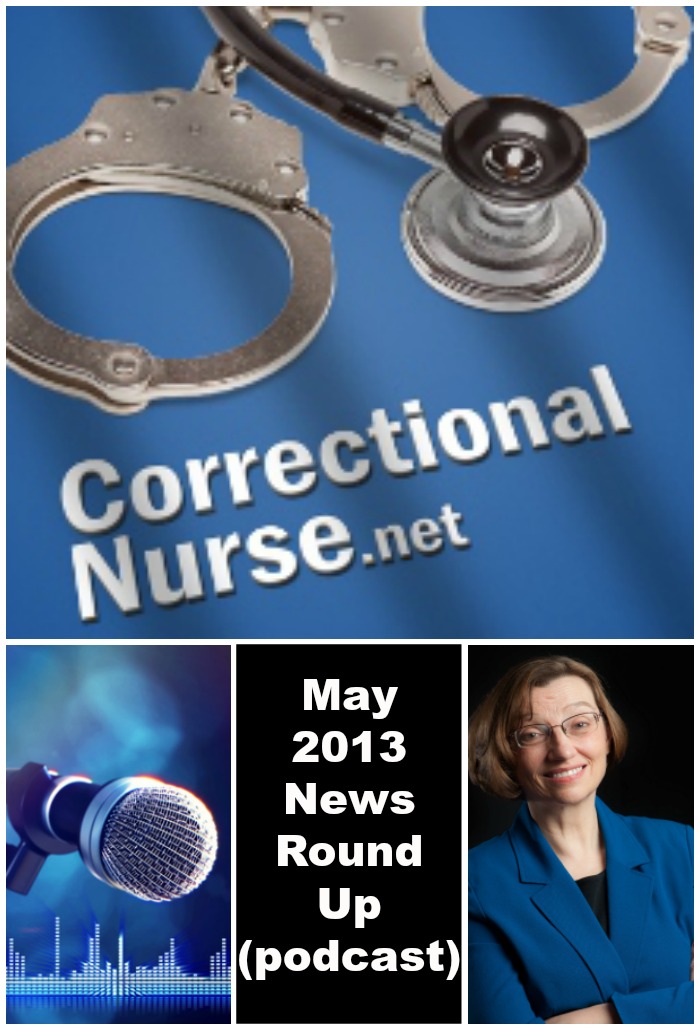 Panelists Catherine Knox and Johnnie Lambert join Lorry Schoenly in discussion this month's correctional news. Catherine is a correctional nurse consultant from Portland Oregon with extensive background in correctional nursing and management in the Oregon, Washington and California Prison Systems. Johnnie is a correctional nurse and Vice-President, Clinical Operations, Policy and Accreditation with Armor Correctional Health Services, Inc.
Our first story is asks "What happens when condoms are criminal?" and comes from a Huffington Post opinion piece. With HIV prevalence still high in the prison and jail population, should condoms be contraband? The author cites findings that condom distribution programs do not increase sex or affect custody operations. What do you think?
Our next story is about cost savings in prison health care. The Ohio Prison System has saved over $26 million on medical expenses in 2012. Their medical director says the savings resulted from looking at every aspect of the health system. Have you seen these kinds of savings in systems you have worked in?
Our third story involves valley fever outbreaks in 2 California prisons – Avenal and Pleasant Valley. The court receiver for prison healthcare, J. Clark Kelso, issued a directive that over 2000 inmates be relocated to avoid infection. This condition is caused by a fungus found in the soil of the southwestern desert regions. It is an airborne transmission and difficult to eradicate.
Infectious conditions are always a concern in our specialty. Our last topic comes from one of Catherine's blog posts over at our Essentials of Correctional Nursing book blog. She wrote a series on hand hygiene recently and points out the difficulty of washing hands in all healthcare settings. Really, how hard can it be to wash our hands in corrections?
That's a wrap for this month's news round-up. What do you think about the news stories? Share your opinion in the comments section of this post.