A West Virginia jail is discovering what many county and state governments have confirmed – inmate healthcare is less expensive when delivered onsite rather than in the community. Why is that? Let's discuss the factors that make onsite healthcare efficient and effective for the corrections community. Save healthcare money and deliver care behind the walls.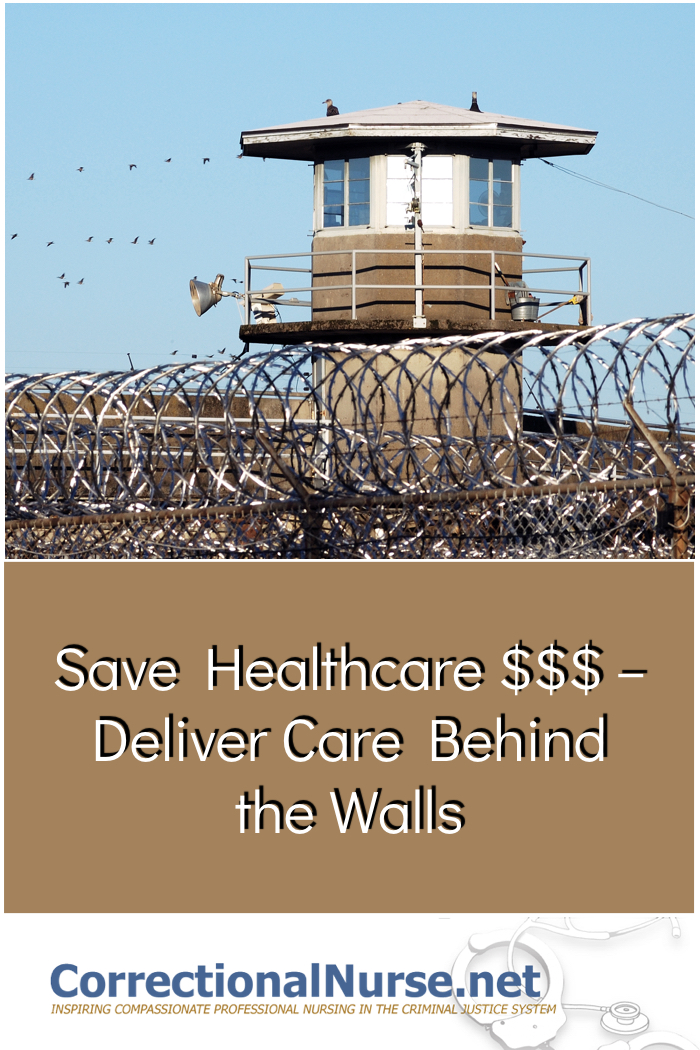 How to save healthcare money and deliver care
Officer Manpower
The greatest savings, by far, in delivering care, treatment and diagnostics behind the security wall of the prison or jail is sheer manhours. Every time an inmate must leave the facility, officers need to attend them, often putting the facility into overtime mode. More than one officer may be needed to deal with transportation, shackles, and continuous observation. Consider the round-the-clock needs while caring for an inmate in a hospital setting. Some states reduce costs by having a locked unit within the hospital which can decrease manpower needs. A few states have an entire prison hospital and/or long-term care facility within a security perimeter.
Telemedicine Behind Bars
A popular way to increase the specialty care delivered behind bars is the use of telemedicine. Televideo equipment beam the specialty practitioner into the facility to dialog with the inmate-patient and the facility medical staff. This operation is most effective for specialty areas like infectious diseases (ongoing management of HIV/HCV) and psychiatry. More sophisticated equipment has been developed to allow accurate assessment of heart and lungs, but they can be ost-prohibitive.
Mobile Diagnostic Units
Another way care is coming to the inmates rather than transporting the inmates to the care is through mobile units. X-rays, Mammography, MRI, and CT Scan Units are now available to come to the facility. Secure outlets from the facility to the mobile unit are arranged and staffed during special periods of operation.
Healthcare is a major component of any Department of Corrections budget. The recent Pew Report on America's prisons cites an average of 6.8% of state budgets goes toward corrections. Investigating methods to deliver effective and efficient healthcare within the walls is a priority.