The American Nurses Association (ANA) designated 2015 as the Year of Ethics for American nurses. I have personally designated 2016 as the Year of Ethics for Correctional Nurses. This year I will be blogging regularly about the Code as I write a book to help correctional nurses apply the Code of Ethics in our challenging setting. Read all posts about the Code of Ethics here.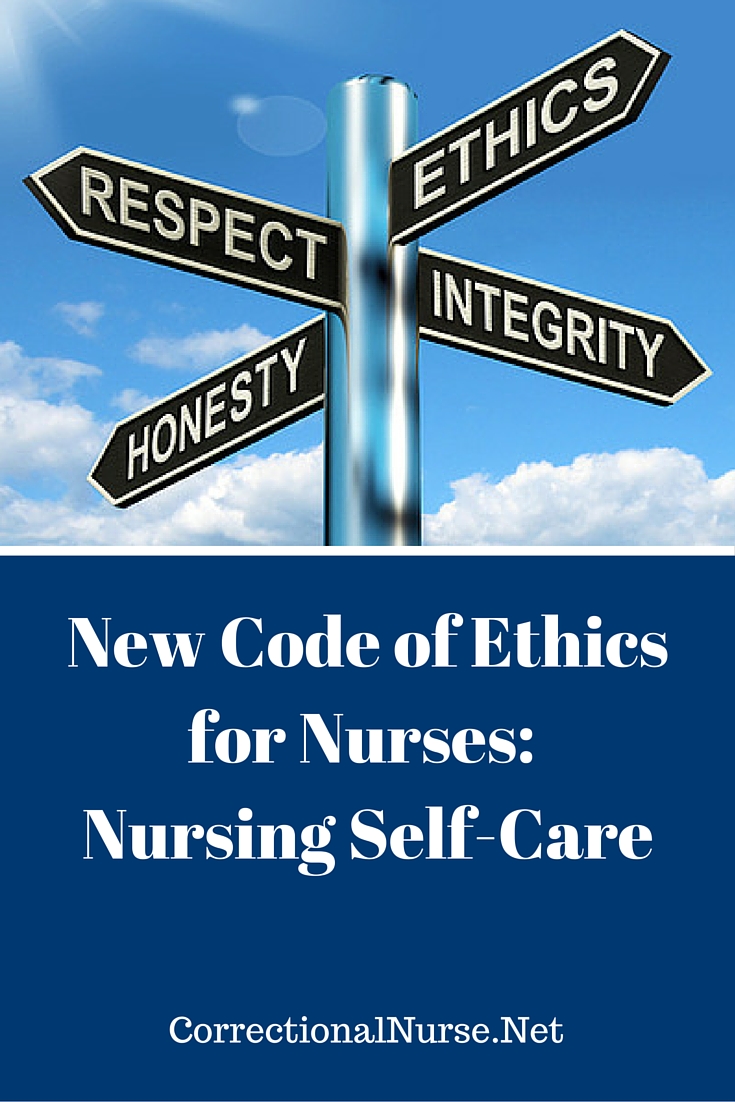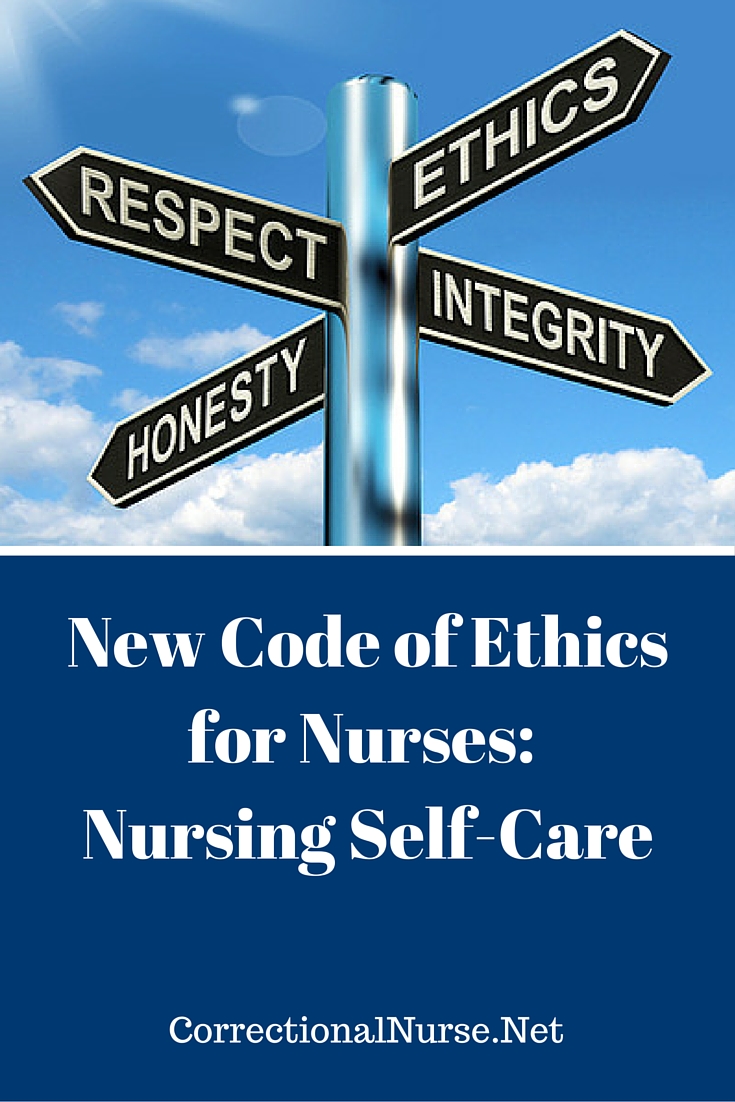 Jim was an emergency trauma nurse before he started in a minimum security prison a week ago. This morning he is assigned to respond to man-down emergencies along with his mentor, a registered nurse with 8 years of experience at the facility. Sure enough, a man-down is called early in the shift and they head out to the yard with the emergency backpack and a stretcher. When they arrive Jim sees officers lining up inmates along the fence and two men on the ground. He starts into the yard to assess and treat the injured but his mentor holds him back. "We have to wait until the 'All Clear' is called before we can go in", she told him. Jim is in moral distress as he waits for clearance. Isn't his responsibility to treat those patients as soon as possible? What if they stop breathing or bleed out while he stands by?
One of the earliest principles nurses learn when starting in correctional health care practice is that of 'Safety First'. Unlike other settings, a correctional facility holds personal danger that must be considered at all times. Although the Code of Ethics for Nurses is patient-centered, since 2001, the Code has included an explicit statement about a nurse's duty to self. Provision 5 states:
The nurse owes the same duties to self as to others, including the responsiiblity to promote health and safety, preserve wholeness of character and integrity, maintain competence, and continue personal and professional growth.
Although the provision is unchanged in the 2015 revision to the Code, our duty to self is more fully explained in the interpretive statements of the newest version. Here are the key areas of expanded information.
Nurses are Persons of Worth and Dignity
Nursing is intensively other-focused. It is easy to lose sight of our need to preserve our own self-identity as a person of worth and dignity. In order to most effectively care for others, we must attend to our own psychological and emotional well-being. For correctional nurses, this can mean being aware of personal boundaries with patients; guarding against secondary traumatization and compassion fatigue; and avoiding unhealthy work relationships.
Personal Health, Safety, and Well-Being is an Ethical Mandate
Physical safety is as ethically important as psychological and emotional safety in nursing practice. Nurses in all settings routinely pause to don protective gear or await lifting equipment to prevent physical injury. These same moral principles apply in a situation where correctional nurses must await an indication from officers that an emergency scene is secure before initiating care.
Conscientious Objection to Remain Whole
The new Code expands and further articulates the need for preservation of moral integrity by describing the concept of conscientious objection as a refusal to participate in morally distressing activities. This could include actions that jeopardize a specific patient, family, community or population. Conscientious objection may be necessary when nurses are asked to take part in morally problematic activities such as force-feeding prisoners on hunger strike or participating in the collection of forensic evidence. Deeper discussion of this concept in the Code provides nurses with a better understanding of how to preserve their moral integrity in the face of a clinical situation for which they have strong moral grounds for objection.
Personal Growth is More than Professional Growth
A refreshing addition to the interpretive statement for Provision 5 is the addition of continuation of personal growth. Professional growth has always been a moral requirement for nurses since advances in healthcare and the changing work environment make continuing professional development a necessity. The new Code encourages nurses to grow personally through life-long learning, reading broadly, pursuing leisure and recreational activities, and engaging in civic activities and social advocacy. A well-rounded nurse is more able to meet the continuing stresses of professional life.
The unique patient population and unusual practice environment of correctional nursing calls for specialized interpretation and application of the Code for Nurses. Jim needs to reflect on the Code as it relates to practice in the criminal justice system. A thoughtful review of Provision 5 will help him come to terms with the necessary personal safety perspective needed in a secure setting. Discussion of the man-down situation and applicable ethical principles with his mentor might also generate meaningful dialog among nursing team members.
Do you think self-care is an important ethical principle for correctional nurses? Share your thoughts in the comments section of this post.