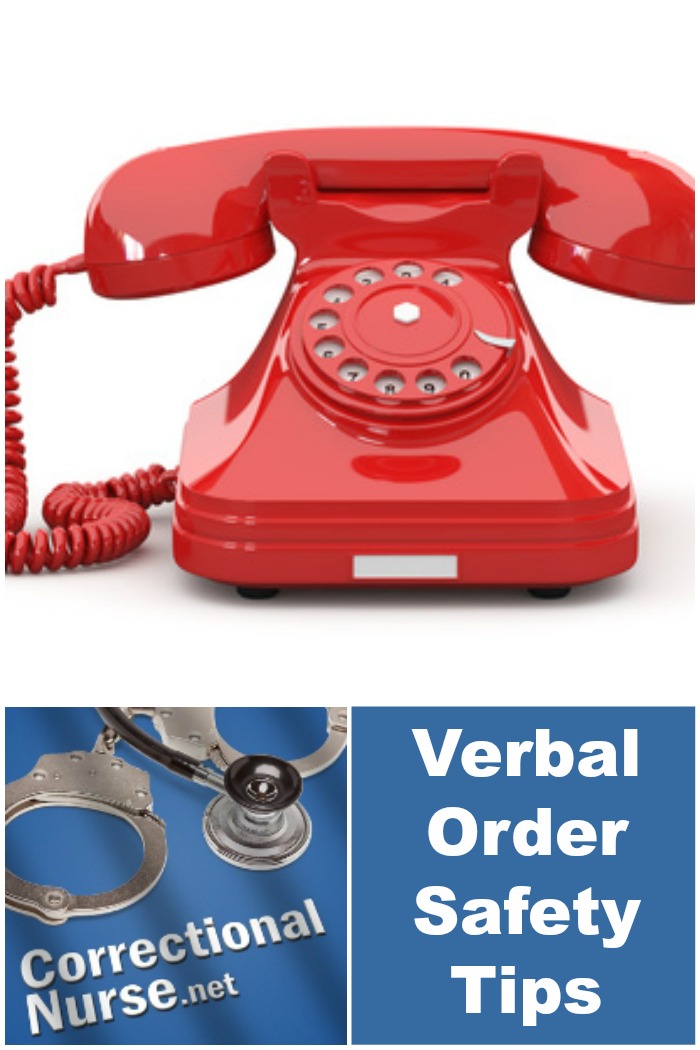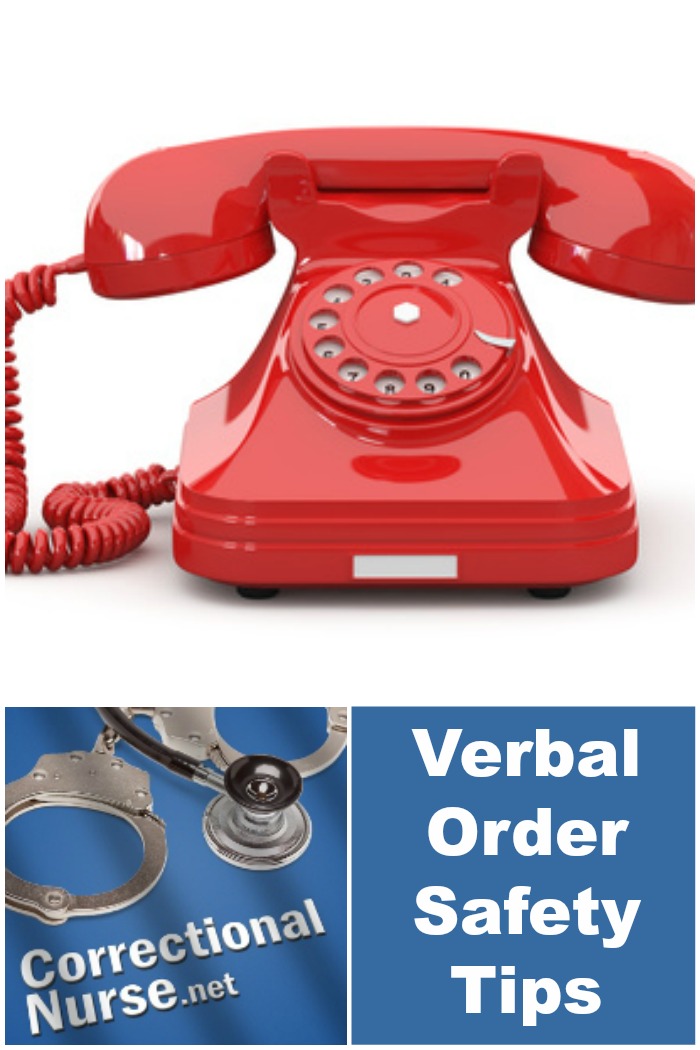 Do you use verbal orders in your correctional facility? I bet you do…..and probably more frequently than traditional settings as prescribers are often less accessible in our secure environment. Orders communicated verbally are common in all clinical settings with estimates as high as 20% of all inpatient ordering.
A Verbal Order (VO) has the following characteristics:
communicated orally by telephone, digital device, or face-to-face
requires transcription by an approved individual
requires the prescriber to follow-up with review and signature of the transcribed order
Did I Hear That Right?
The most common VO errors involve misinterpretation of the dose or the medication name. For example VO errors reported in the literature include misinterpreting the number fifteen (15) as being fifty (50) and the number two (2) as being ten (10). Besides dosage confusion, sound-alike medications have also caused VO errors. Examples cited include mistaking azithromycin for erythromycin and Klonopin for clonidine.
Verbal information among care providers can also lead to error. Verbal communication of blood glucose readings without confirmation have resulted in administration of overdoses of insulin, as when the nurse heard a verbal report of the patient's blood glucose reading being 353 when the reading was actually reported as 85.
Could You Repeat That?
For these reasons, patient safety experts recommend a standing policy that all verbal orders be stated back (or read back) to the prescriber before implementation. Besides verbal orders, this state-back policy should include high-risk clinical information that results in medication administration such as blood glucose levels or patient assessment information during a code.
One pediatric hospital reduced VO errors from 9% to zero by implementing this process. The read-back process requires the staff member who receives a verbal order to read-back the order information and obtain affirmation from the prescriber that the information is accurate. The read-back process includes the following components:
The receiving staff member writes down the order as it is verbalized by the prescriber.
The receiving staff member repeats the order back to the prescriber – reading directly from the written dictation.
To reduce sound-alike errors in medication and dosage, the reader spells out the medication name and dosage amount, for example, t-w-o – 2 mg.
A verbal affirmation is obtained from the prescriber before initiating the order.
A second staff member qualified to accept VOs listen in on highly risky communications such as insulin, anticoagulants, and narcotics
Who Are You?
We are surprisingly trusting when taking patient orders by phone. One study found that few smaller institutions asked for identification when prescribers called with patient orders. With the rapid turnover of staff and covering providers, it can be risky to rely on voice recognition to confirm identification. Many large academic institutions use provider identification numbers for verbal orders. Several incidents of individuals posing as providers have fooled staff into taking and implementing verbal orders for patients. The correctional setting has opportunity for nefarious use of telephone communication. Do you know who is on the other end of the line when you take verbal orders?
Know Your Limits
The high risk of error with VO's requires limits on use. Here are some standard limits placed on VO's that should be considered in our setting:
Limit VO's to urgent patient care needs and not as a routine practice or for convenience purposes.
Limit the number of staff who can take verbal orders.
Limit the type of medication that can be ordered to formulary medications that are more likely to be familiar to staff members.
Do not use verbal orders for complex medication schemes such as chemotherapy.
What is your practice regarding verbal orders? Share your thoughts and tips in the comments section of this post.
Photo Credit: © Maksym Yemelyanov – Fotolia.com