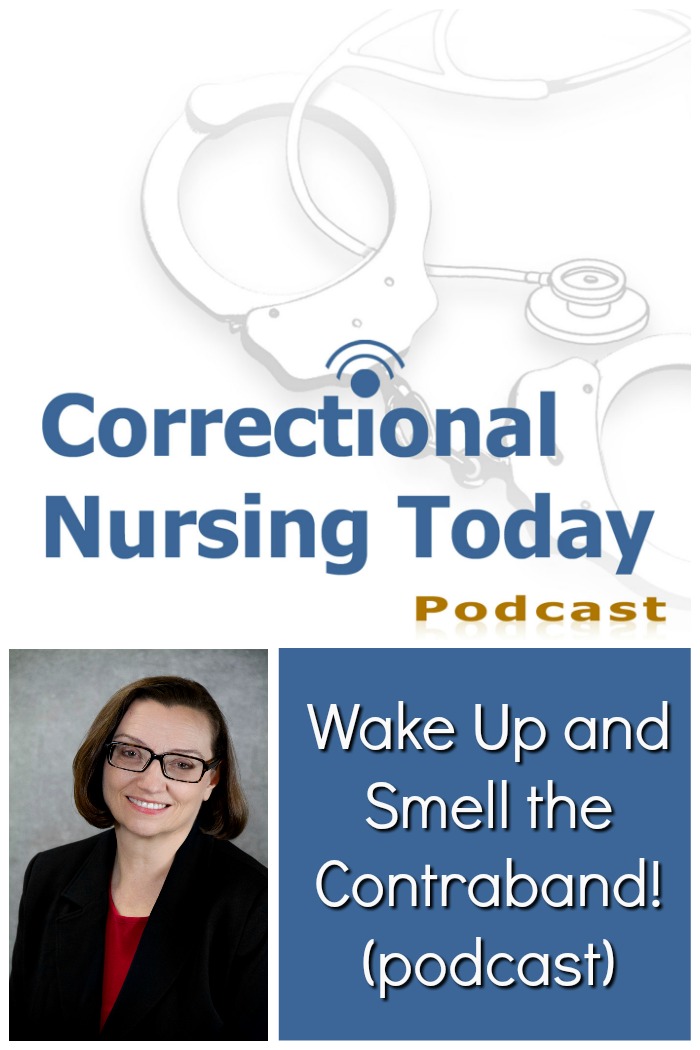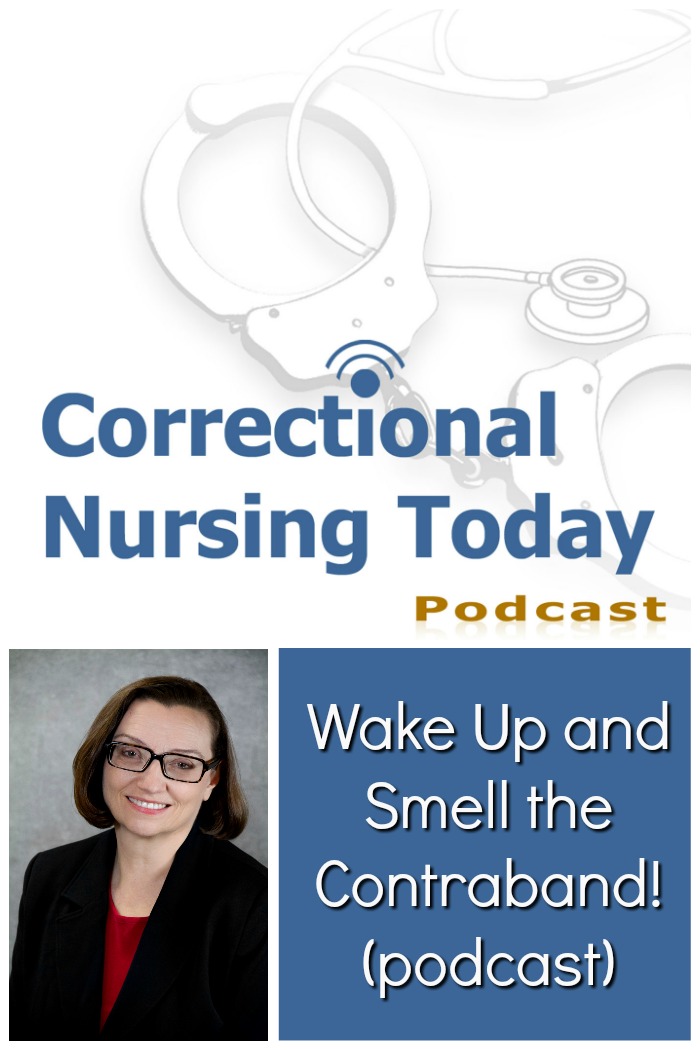 Joe Bouchard, corrections author and educator, is a librarian for the Michigan Department of Corrections. He joins Lorry to talk about contraband and what nursing staff, particularly new staff, need to know. Joe is well known in the corrections community as an expert on this topic. His book Wake Up and Smell the Contraband! is a popular training guide for correctional professionals.
Contraband can come in many forms:
Anything that is prohibited as a possession such as a cell phone.
Authorized property that is excessive such as 50 rolls of toilet paper acquired for barter.
Something that is acceptable but the possession of another such as another inmate's CD player.
Anything altered for another unsafe use such as a shank created from plastic cutlery.
Items can become contraband in a prison if altered for inappropriate use. For examples, inmates may ask for extra Band-Aids from multiple health care staff members. Once there is a stockpile, the Band-Aids are used to tape a shank under a table.
Hidden meanings and hidden symbols can also be considered contraband from a security perspective. A sleeve cut from a shirt or the way shoes are tied can be communication among prison gang members.
The most dangerous contraband these days is the cell phone. This allows communication outside the walls. They are versatile and can record activities for blackmail.
Common mistakes to avoid:
Not following contraband policy and procedure and giving away too much without checking the policy.
Not understanding the need for mouth checks. Drugs are a valuable commodity on the prison underground.
Not keeping alert to contraband undertakings.
Not speaking up when staff are seen in contraband activities. Serious offenses should be reported to a supervisor. Minor offenses that may be due to lack of awareness should be addressed directly with the staff member.
Additional resource:
Misused medications in a prison