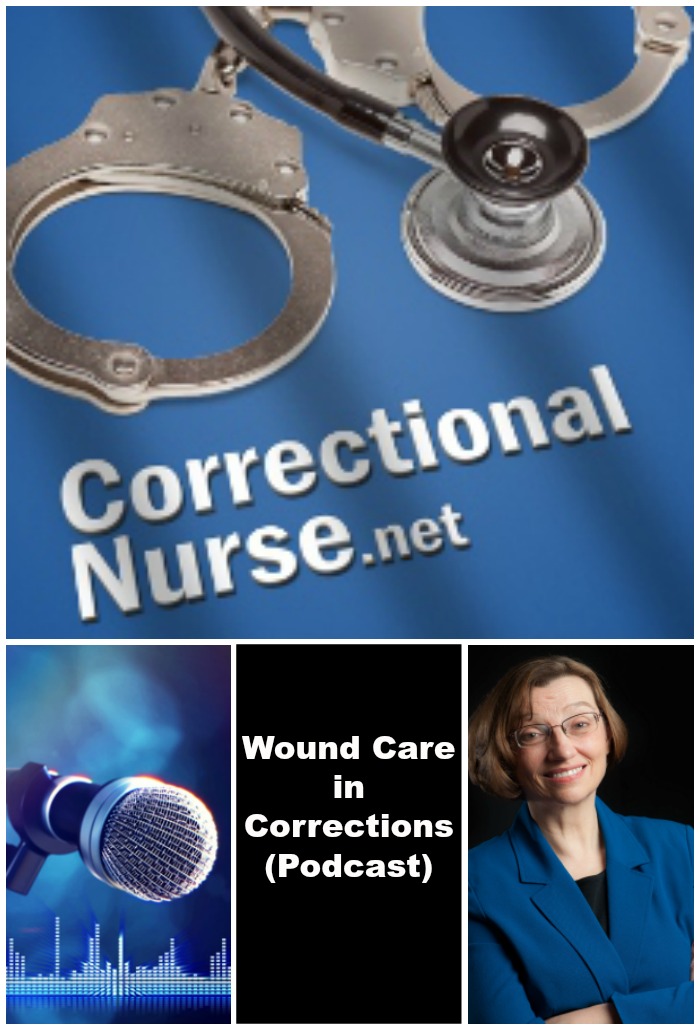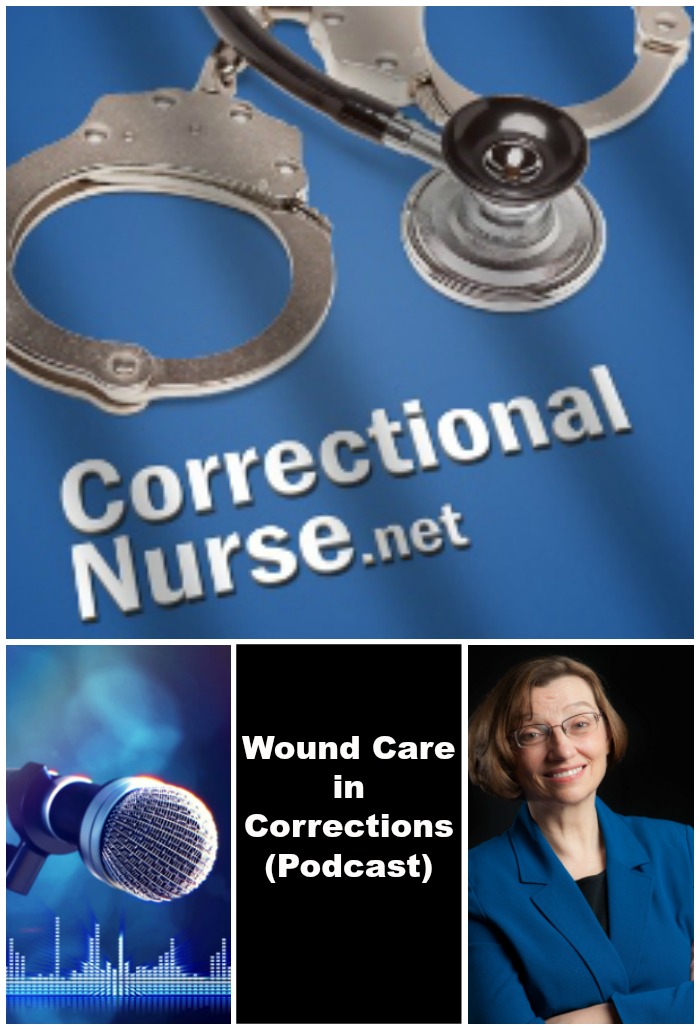 Peggy Minyard, BSN, MCHCA, CCHP-RN, the Regional Director of Nursing for the Alabama Prison System through Corizon Health, Inc, talks about successfully managing major wounds in the correctional setting.
Wound management can be a challenge in any setting but the unique nature of corrections adds additional concerns. Although major wounds can be seen in both jails and prisons, the long-term nature of the prison setting makes it a primary correctional site for the condition.
Noncompliance is a significant concern. Many paraplegics are in the prison setting are there with wounds received during a crime or the arrest process. They may have a spinal cord trauma ore a gunshot injury. They can be angry and unwilling to be involved in their care. They don't want to be where they are. They do not want to help to heal themselves. Motivation for self-care such as regular turning can be difficult. Motivational tactics need to be creative. Even moving the television to relieve pressure on the viewing side can help.
Wound vacs are used but need to be used correctly. Infection is also a concern. Caring and trust is important. Communication among the caregivers and continuity of the plan of care is important. Follow-up appointments with the specialist and a specific care plan that all the staff follow is important.
Staff and provider education is important. All staff should understand basic wound care and terminology.  Everyone should use the same terminology in documentation and report. Using the Braden Scale as a standardized communication tool among care providers is helpful. Staging is important; especially at intake to determine progress. Standardizing wound treatment products is also helpful. Products for wound debridement and wound cleansing specific to the stage and type of ulcer can be standardized among providers. Standardizing can also apply to physician orders. All should be based on national guidelines of best treatment practices.
What are you doing about wound care at your facility? Share thoughts and tips in the comments section of this post.