Correctional nursing is a specialty practice that gets little attention in mainstream nursing publications. That's why I sit up and take notice when an article about our practice is published in Nursing2012, Kudos to Lippincott Williams and Wilkins for publishing the article "An Inside Look at Correctional Health Nursing" by Lois Gerber, a guardian ad litem from Florida. You can download a PDF copy of the article for a short time from this link. This post is a review of key points of the article.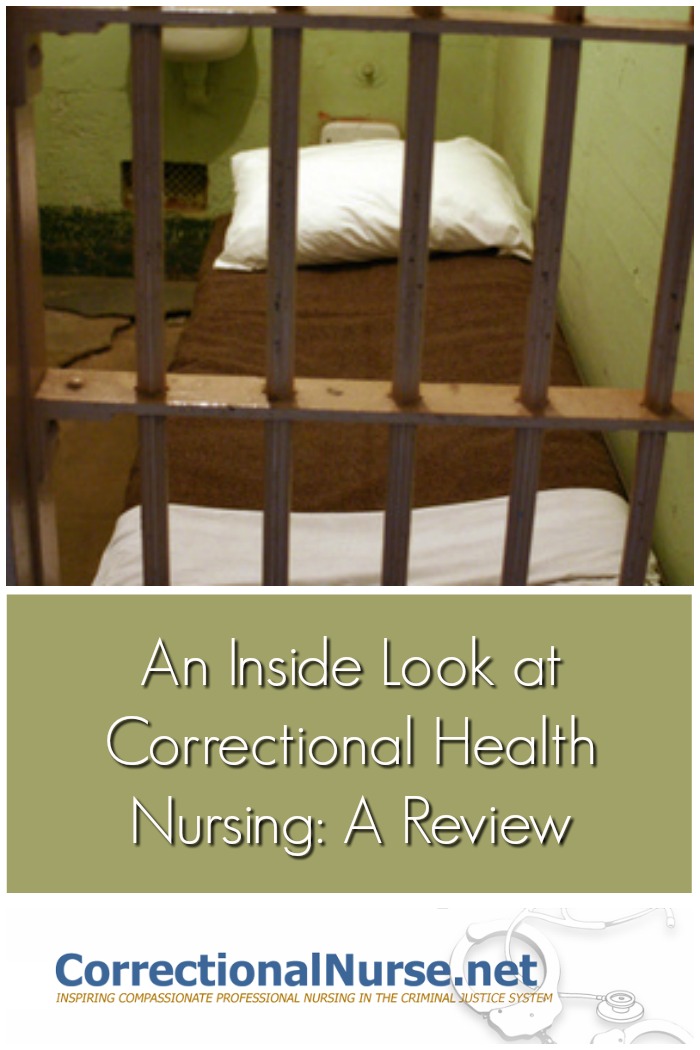 Although I take issue with the author's definition of our specialty as correctional health nursing and a subspecialty of forensic nursing, she presents many of the key practice areas that differentiate our specialty. For example, correctional nurses must come to terms with providing care to individuals who may have committed cruel and violent crimes. In addition, nurses must struggle to provide care in the midst of environmental and programmatic challenges in the correctional environment.
Correctional nurses need an additional understanding of medical ethics, human rights, and legal considerations when working in this environment. Patient advocacy can take on a new meaning working in the midst of a correctional environment with conflicting goals and priorities. This can require adept skills in communication and assertive intervention in situations of potential inmate vulnerability.
The author points out the public health connection in correctional nursing. Inmate-patients are most likely to return to the general civilian population. Improvements in communicable illnesses and chronic disease burden helps in general population wellness.
Key areas of nursing emphasized in our specialty were also highlighted:
Patient interviewing and assessment
Documentation
Triaging care
Risk management
Emergency responses leadership
Multidisciplinary and collaborative practice
The author's conclusion is that correctional nursing is an up and coming specialty with opportunity for personal and professional growth. I couldn't agree more. Nurses can make a difference in the lives of many marginalized and vulnerable individuals by providing care in jails, prisons and juvenile detention settings.
What are your thoughts on correctional nursing practice? Share your comments below.
Photo Credit:  © Adam Booth – Fotolia.com