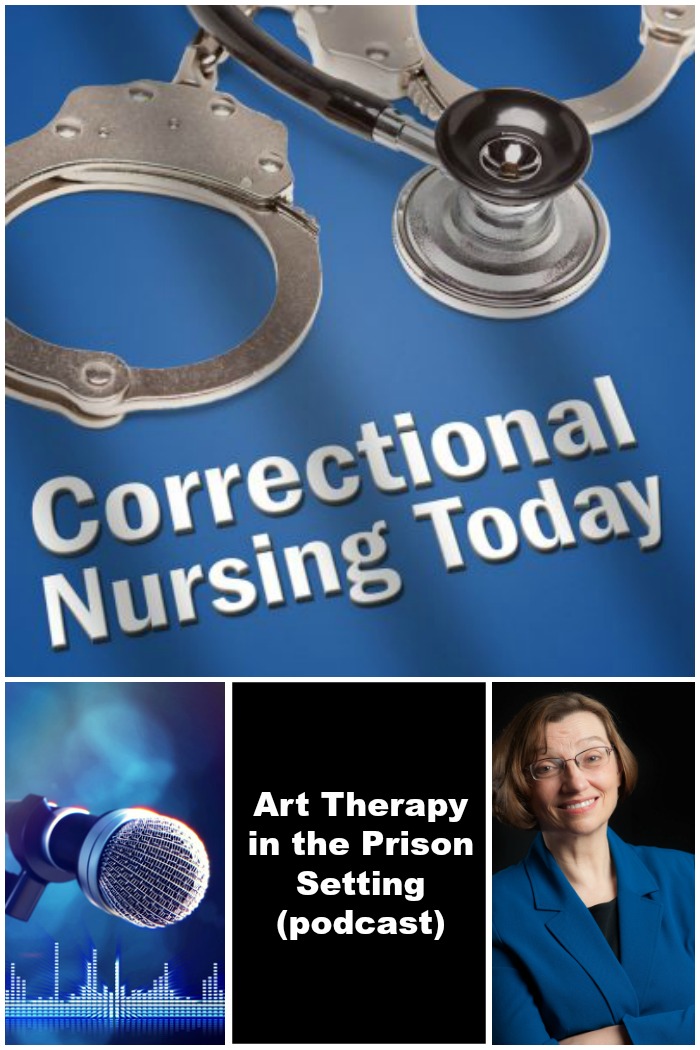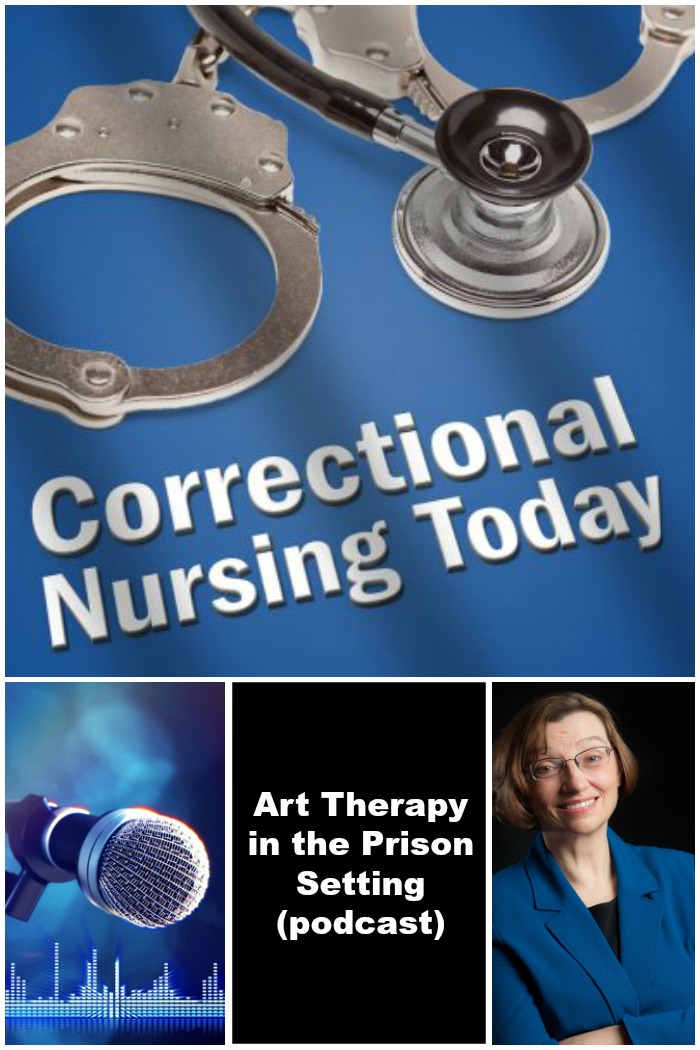 Sue Ethridge, an art therapist from North Carolina with over 25 years of experience working with a variety of patient populations, talks about the advantages of art for incarcerated patients. For many years she provided art therapy at the medical facility at the federal prison in Butner, North Carolina. Currently, Sue works with the incarcerated at Central Prison in Raleigh, NC.
A goal of art therapy are to reduce symptoms of mental illness. For example, art materials can help schizophrenic patients connect with reality. A depressed patient with feelings of hopelessness might find a long term art project to be helpful in giving them a future outcome. Art therapy objectives are incorporated into the overall treatment goals. Art therapists are part of the treatment team. Most prisoners, not just those with mental illness, can benefit from creative work. It allows some freedom of choice in a life situation with very little freedom.
During the interview Sue explains benefits of art therapy including
Providing an acceptable outlet for expressing feelings and emotions
Creating an opportunity to create something meaningful
Fostering self-expression and individual decision-making
Socialization and teamwork is enhanced through a group project
Helping with self-esteem
Enhancing social and family connections if the art product is sent out to the community such as a greeting card
How can nurses working in facilities without the luxury of an art therapist incorporate art therapy into practice? Even though art therapy is a masters level position and requires expertise for appropriate interventions, a nurse could encourage the use of art and even provide basic art materials in some settings. Simple themes like seasons and holidays could be considered. Both patients and staff can benefit from the use of art in the correctional setting.
In the Nursing News
Stress In Pregnancy Linked To Autism-Like Traits
First up is a study on the effect of extreme stress during pregnancy on the baby's later development of autism-like traits. This study from Canada caught my eye because prison is a real stress for our already at-risk pregnant women. Researcher tracked 150 pregnant women who had experience extremely stressful living conditions during severe weather in early 1998 and following the progression of pregnancy and child development. They found that at by age 6 ½ the children were more likely to have austism-connected traits like difficulty making friends, exhibiting odd speech patterns or clumsiness. The researchers are quick to note that these are traits connected to autism but the children had not necessarily developed the diagnosis.
Suicides More Likely After Midnight, Study Finds
Healthday reported on a study presented at the Associated Professional Sleep Societies meeting about the more likely times for suicides. Suicide prevention is always an important issue in corrections. The study suggests that nightmares and insomnia are significant risk factors for suicide ideation and being awakened at night by them can contribute to suicide behavior. After analyzing information from the National Violent Death Reporting System, researchers concluded that the peak time for suicide was 2am – 3am. This has implications for our suicide watch processes. We should be particularly watchful during the night hours – which isn't always easy.
1 in 10 Heart Attack Patients May Have Undiagnosed Diabetes
Finally, a study presented recently at the American Heart Association meeting in Baltimore found that 10% of heart attack patients were found to also have undiagnosed diabetes that likely contributed to the heart disease. In addition they discovered that only a third of these newly diagnosed diabetics received education and medication on discharge. Also, new diagnoses of diabetes were most likely if an A1C was drawn. A possible outcome of this study might be to look at A1C levels for all new MI patients. Those of us in corrections should be thinking about diabetes when a patient returns from the hospital after having an MI.