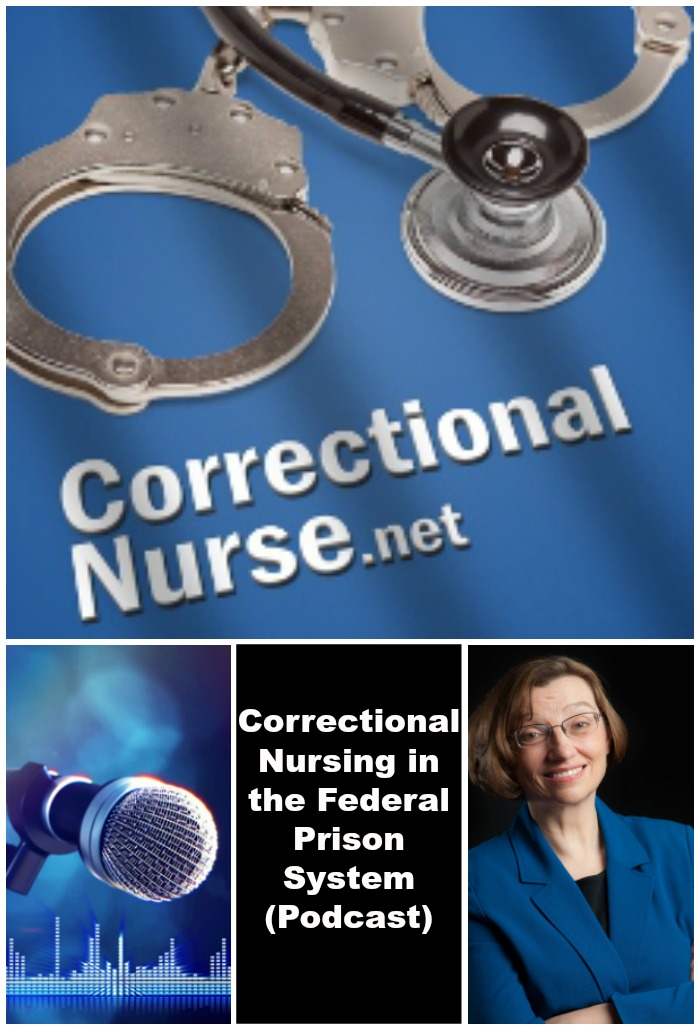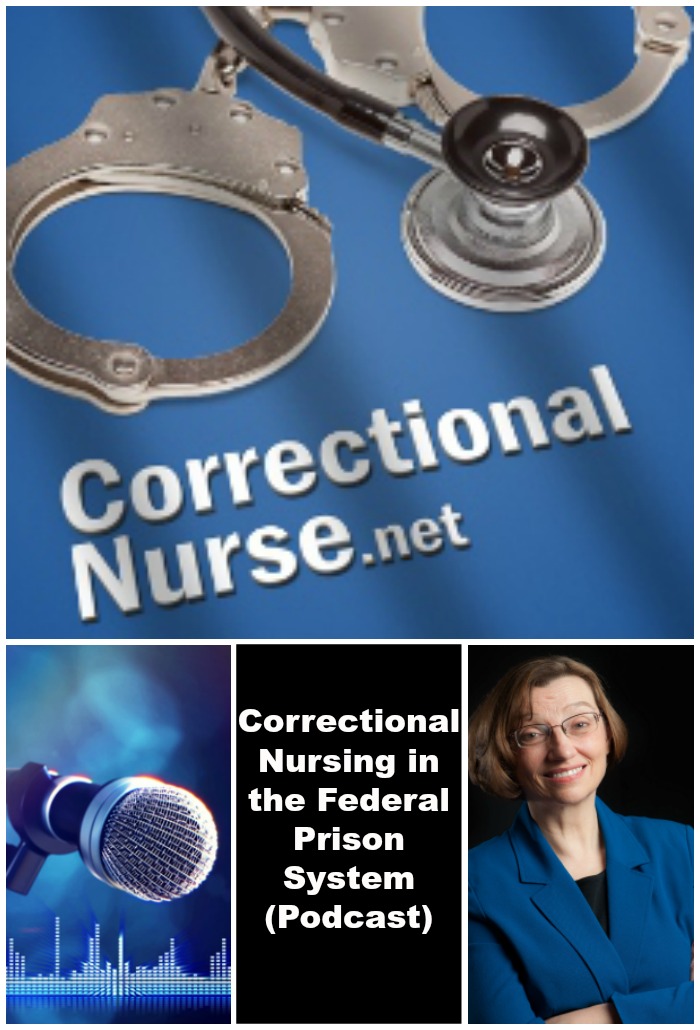 Michelle E. Dunwoody, BSN, MS, WHNP-C, Captain, United States Public Health Service and Chief Nurse for the Federal Bureau of Prisons talks about correctional nursing in the federal system in this episode. She is a Board Certified Women's Health/OB-GYN Nurse Practitioner with over 23 years of nursing experience in a variety of roles. She served seven years as an Army nurse, worked at the FDA, USDA, CMS, and at the Bureau of Prisons/FMC Carswell as a nurse practitioner before becoming chief nurse for the FBOP.
The federal system employs over 1100 nurses in 118 facilities housing around 250,000 inmates. All medical centers are JCAHO accredited and nurses follow accreditation standards. A variety of specialized care is also provided in the system including dialysis, long term care, telemedicine and oncology. In the federal system, nurse employees are considered correctional officers first and then nurses. Although that might seem a foreign concept at first, Captain Dunwoody states that correctional training and orientation helps nurses adjust adequately. She estimates that 10% of a nurse's time is spent on correctional duties.
Nurses working in the federal prison system may be employed as a civil servant or as an officer in the public health service. The US Public Health is under the Surgeon General and is a uniformed service within the Department of Health and Human Services. Officers in the public health service are unarmed and serve underserved US populations. Federal prison inmates are considered an underserved US population.
Dunwoody describes characteristics of correctional nurses. Important abilities include being able to be objective with patients even when we know they have committed significant crimes. Correctional nurses need good assessment skills and need to be astute about manipulation and malingering. Dunwoody describes our specialty as 'not easy but fulfilling'.