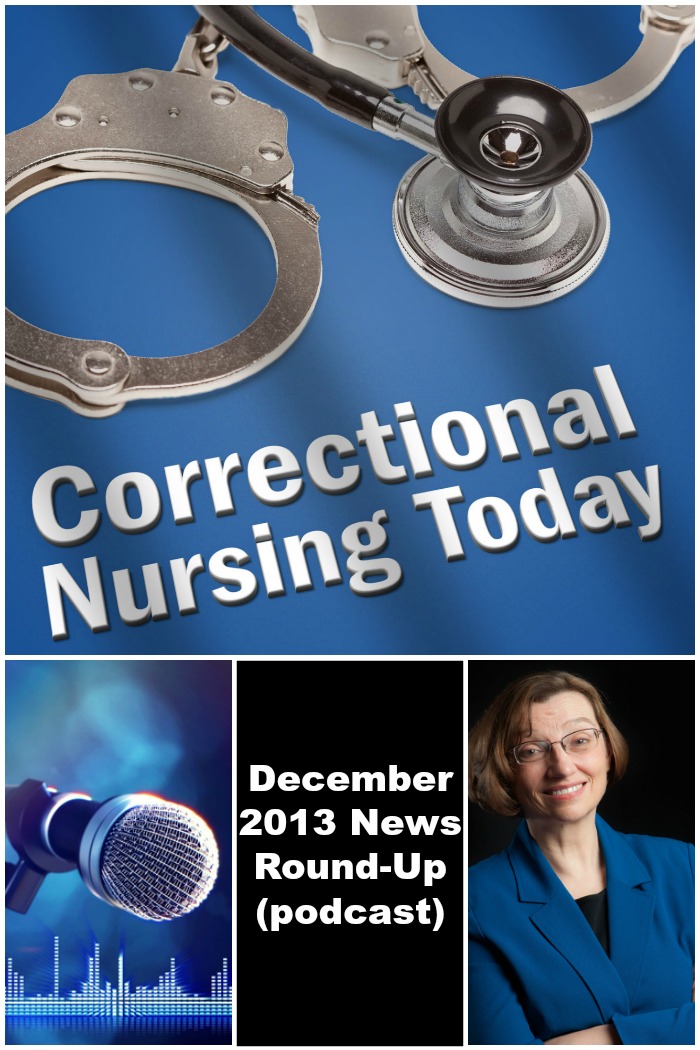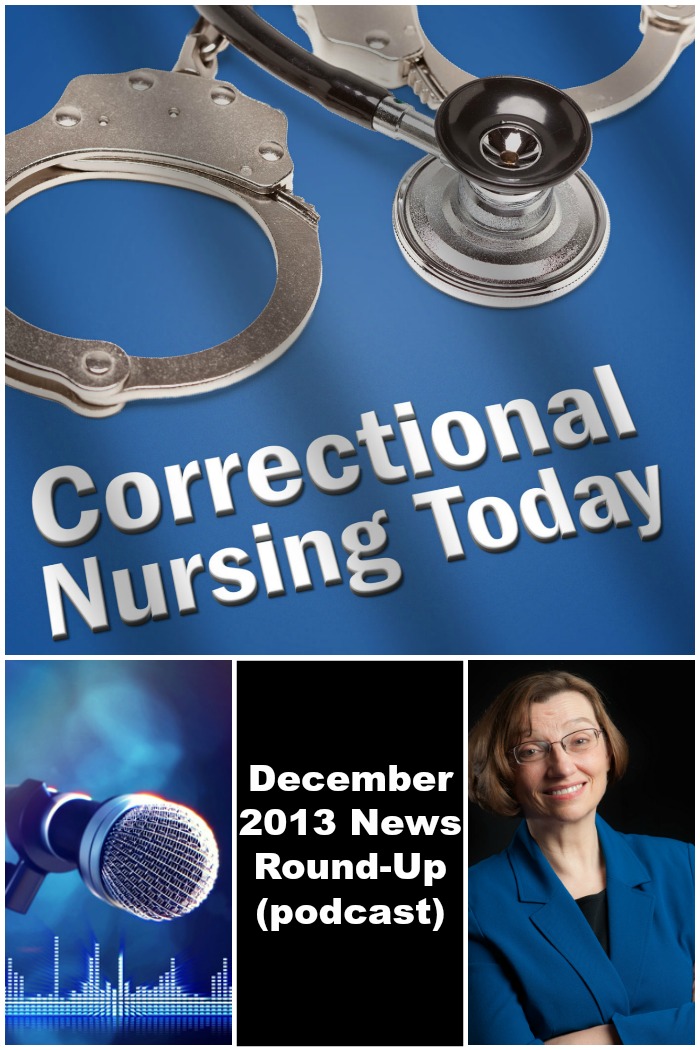 Regular panelists Johnnie Lambert, Mari Knight, and Margaret Collatt help us close out the year with discussion of December 2013 correctional healthcare news. Let's roll……
Story #1: Eye Care Rare Among Low Income Diabetics – Implications for Correctional Nursing?
Our first story, while not specifically about correctional healthcare has a very real connection for our consideration. A Reuter's news story reports on a study finding that young low-income diabetics are not attending to their eyes. Our inmate population fits this profile – young, low-income and often diabetic. Are their implications for our patient care here?
Story #2: Psychiatrist Shortages in Corrections?
Our next story is from the California Prison System. California Healthline reports that the state prison hospital has had to cut services and reduce admissions due to a psychiatrist shortage.
Story #3: Orange is the New Black and Women's Prisons Portrayal
Story #3 from the Washington Post lauds the Netflix series 'Orange is the New Black' as a fairly accurate portrayal of a women's prison. Do you think having a program based on a women's prison might be helpful in raising awareness of incarcerated women and their plight?
Story #4: Mother Antonia Passes
Our final news item is the sad report that Mother Antonia Brenner has passed on. She was dubbed the Prison Angel for her work with the poor and imprisoned in Tijuana, Mexico. She has an amazing story. Her prison worked grew from her charity work among the poor in California where she was a twice divorced mother of eight children. Eventually she moved into a cell in the Tijuana Prison to more fully experience the lives of those she served. Hers is an inspiring story of kindness and sacrifice.
What is your take on the December news? Share your thoughts in the comments section of this post.