Podcast: Play in new window | Download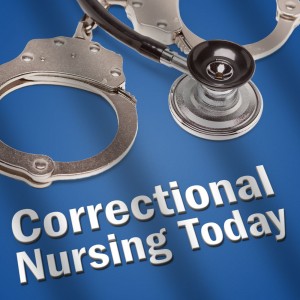 My guest on this episode is Ava Chavez, RN, Senior Nurse with Correctional Health Services (CHS) in Orange County, CA, where she oversees the daily nursing operations in the various clinical units located within the Orange County Jail system. She created a wound care team and manages the wound care program, in addition to her role as Case Manager at CHS. Recently, Ava was chosen as a regional awardee of the 2013 CALIFORNIA Nurse.com Nursing Excellence in the Home, Community and Ambulatory Care category. She was honored at the Nurse.com Nursing Excellence GEM Awards in August. In addition, she has been chosen as the Outstanding Wound Care Certified Nurse of the Year by the National Alliance of Wound Care and was awarded the Orange County Sheriff's Gold Star Award for accomplishments achieved January-June 2013.
We talk about her work at Orange County and the meaning of excellence in nursing. Some have found their nursing career in the correctional specialty to be devalued by others. We discuss how nurses can practice professionally in jails and prisons. Ava gives some advice on seeking excellence in correctional nursing practice and encourages nurses interested in the specialty to try it out.  She also talks about the wound care team she manages and the importance of teamwork for excellent practice.
Thoughts on Teamwork in Correctional Practice
Teamwork is an important factor in accomplishing patient goals yet most of us didn't learn much about it in our professional training. I am currently writing a chapter on communication and teamwork for my upcoming book on Patient Safety in the Correctional Setting. More about the book in the coming months but let's talk some about the components of teamwork. Teamwork is based on good communication and collaboration skills of all the team members. But it is more than that. A team focuses concerted effort on achieving patient-centered goals through interdependent collaboration and shared decision-making. This requires team members to understand and enact their professional roles for common health goals.
A well-working team doesn't just happen. It takes effort. There is a need for clarity of structure, process, and expected outcomes. Without clear direction, roles, task, or authority a team can flounder in meeting patient care goals.
Announcements
Winter winds are blowing here in the mountains and the holiday season is soon upon us. I have just returned from the NCCHC Fall Conference in Nashville and saw many friends and colleagues. I was also honored with the 2013 B. Jaye Anno Award of Excellence in Communication for my work in traditional and New Media communication to advance correctional health care practice.
I'm still pretty excited that Correctional Nursing Today is now available on Stitcher. If you already use Stitcher to listen to your favorite podcasts, add me to your list. If you've never tried Stitcher, head over to stitcher.com and download the app. It is amazingly easy to cue up a series of podcasts for listening anywhere you have internet access and your cellphone, tablet or laptop. I use mine every day to listen to podcasts while I exercise, run errands, get ready for work in the morning, or even when I'm doing yard work.
As always, you can also subscribe on iTunes or listen to past episodes from the Podcast tab on the Correctionalnurse.net website.
Just a reminder –  If you are new to the correctional specialty, or want to brush up on your practice, consider purchasing my book – Essentials of Correctional Nursing. You can find it on amazon or, even better, click on the tab called 'Get the Book' on the correctionalnurse.net website and scroll down to find a promo code to get $15 off and free shipping by ordering directly from the publisher. Either way, I want to know what you think. Send me feedback at correctionalnursingtoday@gmail.com or leave a review on amazon.