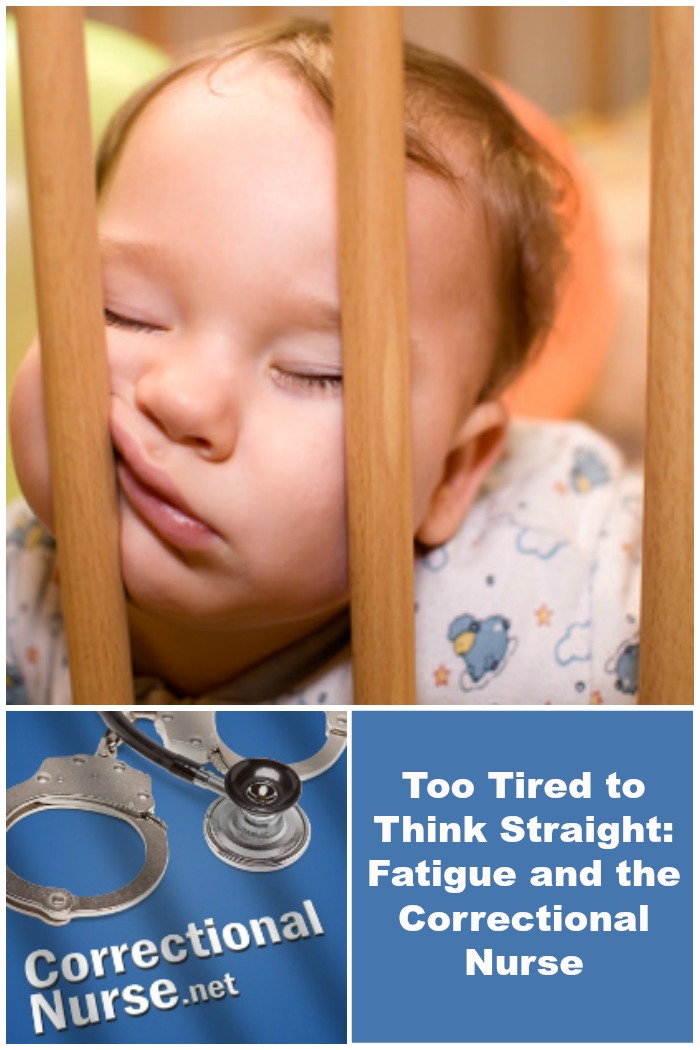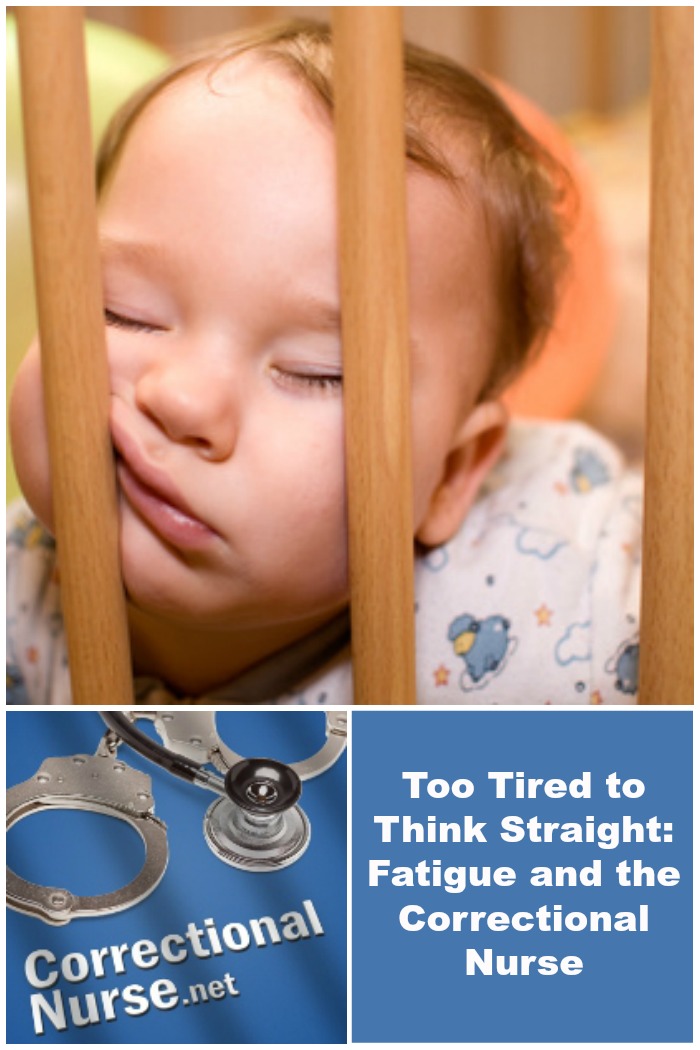 Years ago, when I was young with a school-aged son and in graduate school, I worked night shift in the critical care unit of our local hospital. I would work two 12 hours shifts over the weekend back-to-back. This is still very common in many clinical settings. In fact, nurses frequently work up to 3 or 4 12 hours shifts in a row before a break. Many correctional facilities rely on 12 hour shifts to provide healthcare coverage. Regularly working extended hours in a shift has been linked to increased fatigue on the job.
We know that lack of sleep is a health hazard but, did you know that being tired is also a safety hazard for your patients? During one of my 12 hour night shifts I made a significant medication error that haunts me to this day. My math was incorrect and I was a decimal point off. I gave my patient, by IV push, 10 times the amount of medication ordered by the resident. I was horrified and immediately initiated action once I discovered my error. This resident and I hovered over the patient all night and she made it through without lasting consequence…..but it could have been much worse. The literature is mounting indicating that nurse fatigue is hazardous to our patient's health, as well as our own.
Burning that Candle at Both Ends
According to a Joint Commission review of  Healthcare Workers in Crisis, among other things, fatigue leads to lapses of attention, compromised problem-solving, memory difficulties, and faulty judgment. This can be a deadly combination for our patients and for our own personal safety in the correctional setting. The diminished response time caused by fatigue can mean nurses are in physical jeopardy in some patient interactions. Those working behind bars need to be mentally alert for potential personal threat while caring for incarcerated patients.
Give Me a Break!
Correctional nurses need to have a personal fatigue management program while working to support fatigue management strategies at the workplace. Here are some personal fatigue management strategies recommended by the Emergency Nurses Association:
Be willing to decline extra shifts and overtime if you have not had enough rest
Take your breaks!
Get some brief exercise if you feel fatigued – take a short walk around the unit
Choose nutritious foods to eat during your shift to reduce blood glucose fluctuations
For our own safety and the safety of our patient, initiate fatigue management strategies at your facility.  Here are some suggestions from the Agency for Health Care Research and Quality:
Watch out for signs of drowsiness in yourself and others
Speak up when fatigue may be an issue in decision-making
Take your breaks and encourage your peers to do the same
Keep the lights bright in the work area
Consider allowing short naps at break time; especially on night shifts
My math error was a real wake-up call for me. I realized that I was unable to get accustomed to the sleep patterns needed to work through the night and soon after that event I moved to a day shift position.
What do you do to stay alert on your shift? Share your thoughts in the comments section of this post.
Photo Credit: © st-fotograf – Fotolia.com