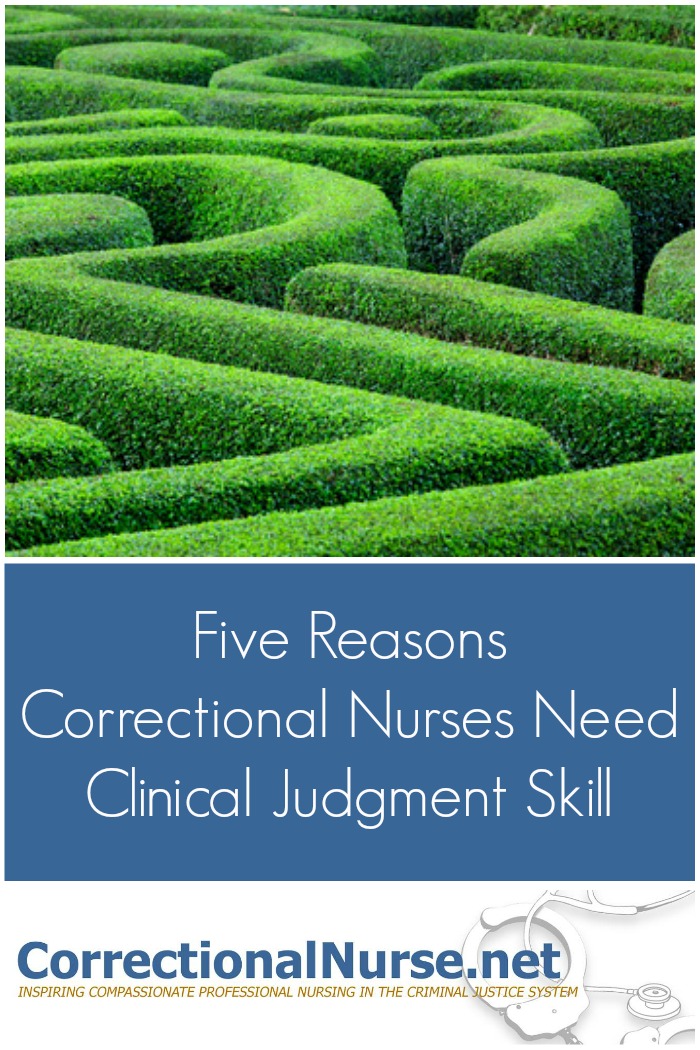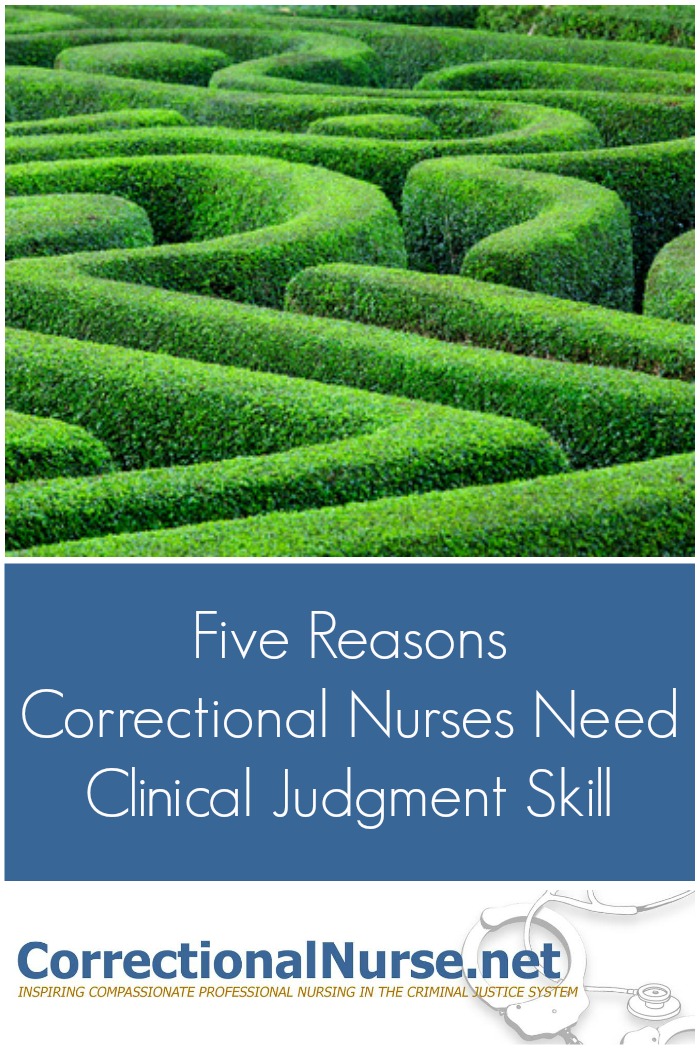 In corrections, nurses are usually the first health care professional to assess a health concern or complaint. Patients present with virtually every type of health problem, and many have co-occurring conditions that can complicate the diagnosis and plan of care. Therefore, correctional nursing practice requires knowledge and experience with a broad array of conditions and presenting problems to make clinical judgments about the nature of the problem, actions to be taken, and urgency of response.
Correctional nurses also coordinate and negotiate for the delivery of care within the restrictions and expectations of the organization, which requires decision-making conviction. Clinical judgment guides direct care delivered by the nurse as well as communication with others to coordinate care and ensure patient safety. Accuracy in judgment improves patient outcomes and quality of care by eliminating unnecessary actions and reducing delay in definitive care and treatment.
Although every nursing specialty has its challenges, correctional nursing involves complex situations that can appear simple, but aren't. There are many unknown factors in sizing up a situation. Correctional nurses are most-often the first healthcare provider to see the patient situation. As a gatekeeper, the nurse must make a fairly autonomous judgment on what needs to be done and who needs to be involved.
Here are five reasons clinical judgment is especially important for correctional nurses:
Detainees or inmates are entitled to a clinical judgment under the 8th or 14th amendment whenever attention to a health concern is requested. See this post for more information on the right to a clinical judgment.
Nurses most often are the first health care provider to see a detainee or inmate for any health concern. The nurse's clinical judgment will determine if the person sees any of the other health care providers and if so, how soon.
Ineffective clinical judgment affects the patient adversely now and perhaps in the future, it affects other nursing staff and providers. It can also affect our relationship with custody staff.
Correctional nurses must make judgments in a wide array of situations from minor discomforts to life-threatening emergencies.
And, they must do it while navigating the correctional environment with safety, location, and resource challenges.
What other reasons are there for correctional nurses to be skillful in clinical judgment? Share your ideas in the comments section of this post.
Photo Credit: © leungchopan – Fotolia.com