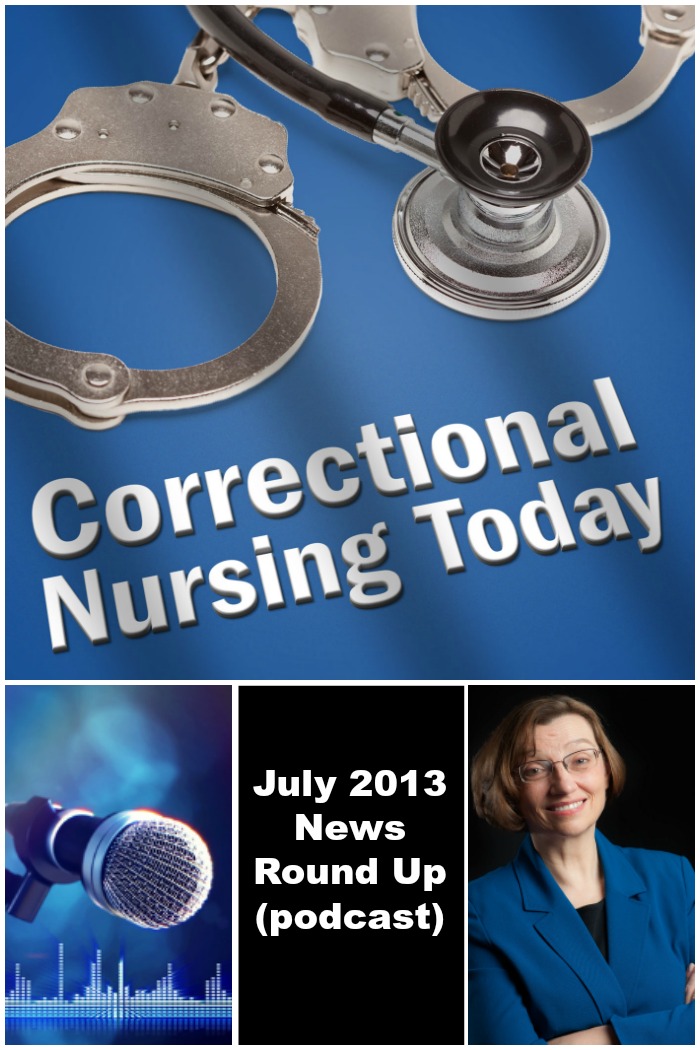 Johnnie Lambert, Vice-President, Clinical Operations, Policy and Accreditation with Armor Correctional Health Services and Gayle Burrow, a correctional nurse consultant with extensive experience as Director of Correctional Health at Multnomah County Detention Center in Portland, Oregon join Lorry to discuss this month's correctional healthcare news.
Story #1: Idaho Officials Say Prison Suicide Attempts are Up
Let's start off with this item from Idaho, where they are reporting an increase in suicide attempts. We have made a lot of progress in reducing suicides in jails and prisons over the last few decades. Any thoughts on why we are seeing this spike in activity?
Story #2: South Carolina Ends Segregation of HIV-Positive Inmates  
Our next story comes from South Carolina where HIV Positive inmates have been segregated from the general population since 1998. The State DOC has announced that this policy will end this month and are planning for the integration of 366 HIV positive inmates. The only other state still segregating HIV inmates, Alabama, is under court order to make this change. Good news for correctional health care?
Story #3: California Prisons Sterilize Female Inmates without Approval
We can always find the California Prison System in the news. Our third item this month is about sterilization of 150 California female inmates from 2006-2010. Inmates have reported being coerced into getting tubal ligations. Federal or state funds are not to be used to cover an elective procedure such as tubal ligation without prior approval. There is no record of approval request. Is this a serious ethical concern or a tempest in a teapot?
Story #4: Yoga Improves Mental Health Behind Bars  
Our final story is out of the Journal of Psychiatric Research. A study published in the journal found that prisoners reported improved mood, reduced stress, and better behavior control after a 10 week yoga course. This Oxford University study builds on other published work we discussed in January 2013 News Round-Up. Prison is stressful and behavior control issues are a common reason our patients are behind bars. Is yoga something we should be initiating in our settings or it this unrealistic?
What are your thoughts on this month's news? Share comments below.