In continuation of our discussion about the Correctional Nurse Manifesto with seven propositions, this post discusses the meaning and importance of the fifth proposition:
Correctional nurses continually guard their own and other's physical and mental safety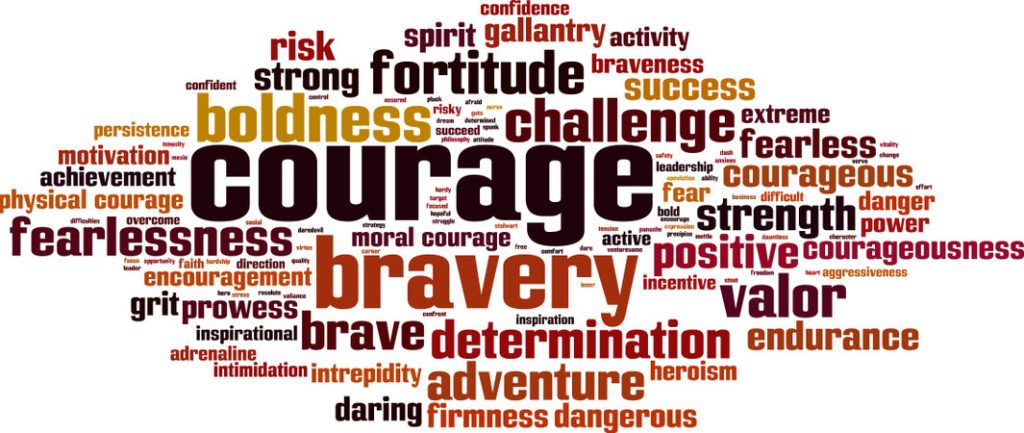 While professional boundaries can help protect a nurse's safety (See Proposition Four Part I and Part II), correctional nurses must also be vigilant to guard against physical and psychological injury from a variety of sources on a daily basis. Officer, civilian, and healthcare staff must work together with consistency to protect against injury when working in a correctional environment.
Physical Safety
Workplace violence concerns are ever-present in the correctional setting. Correctional nurses need to be vigilant to protect themselves against physical injury from the incarcerated population, other staff members, both healthcare and custody, and visitors. Here are some key points for nurses:
Know your facility's particular security procedures. This might include knowing security codes and procedures for obtaining assistance.
Visually scan a work area or travel route for signs of safety threat. Avoid secluded areas or 'blind spots' within the facility.
Travel in pairs or groups when possible. If you must go alone, be sure other staff members know your whereabouts and expected return.
If you must go alone, be within sight or sound of an officer at all times when in any inmate area. Know where the next officer station is on your route. Check in by a wave or 'Hello' with each officer to be sure they know you are traveling in the area.
Dress conservatively to avoid misinterpretation. Choose loose-fitting functional clothing and eliminate jewelry such as necklaces that can be a choking threat.
Arrange exam rooms so that you are closest to the door to prevent entrapment.
Be careful to keep confidential any upcoming security procedures such as pending shake-downs or cell searches. Watch your discussions in areas where they may be heard by inmates.
Keep close control of keys to secure areas. Lost keys can result in access to secure areas and physical threats.
Do not discuss personal information around patients. Information about family members, schedules, or personal stresses can be used for manipulation.
Mental Safety
Many of our patients have developed patterns of subtle manipulation to gain control in relationships. These skills mean survival in the criminal world and can become a habitual mode of communication – even with healthcare staff. There are common manipulations that are seen in the correctional environment. Based upon The Correctional Nurse Educator accredited class Inmate Manipulation, examples of these manipulations include the following:
Flattery

: Comments are personalized to appeal to your ego and establish a special relationship. "I am so glad you are here today. You are the only one who cares."

Sensitivity

: Establishing a 'we vs. them' situation. "I see how the other nurses talk about you and that's just not right."

Helplessness

: A request for help or an action beyond your nursing role. "I really want to turn my life around. Can you help me get some programs in Smithboro that I can go to when I am out?"

Sympathy

: Comments showing they feel sorry for you. "I heard that you're having trouble with your kid's father. Sorry to hear that."
Inmate manipulation is a serious threat in corrections, and as a healthcare professional, there are a number of ways to protect yourself from becoming a victim. Remaining professional at all times is extremely important in all aspects of the job. Respect the environment in which you work and never become familiar and personal with the incarcerated persons. Learn the game and the techniques used to set up the process. Watch what you say, where you say it, how you say it and to whom.
Looking Out for Others
Teamwork is a major part of delivering health care. It is also a necessary part of remaining safe in the correctional setting. We all need to be alert for our own safety, but also for the physical and mental safety of our co-workers. It is usually easier to engage a peer in physical safety concerns such as a reminder to keep the keys on their person or refrain from discussing personal information in a public area. However, it can be more difficult to speak up when a fellow staff member is dressing provocatively or engaging in personal conversation with patients. Courage is needed. Your interventions in these areas, though, improves safety for everyone.
How do you protect your physical and mental well-being while working in the correctional environment? Share your tips and tricks in the comment section below.