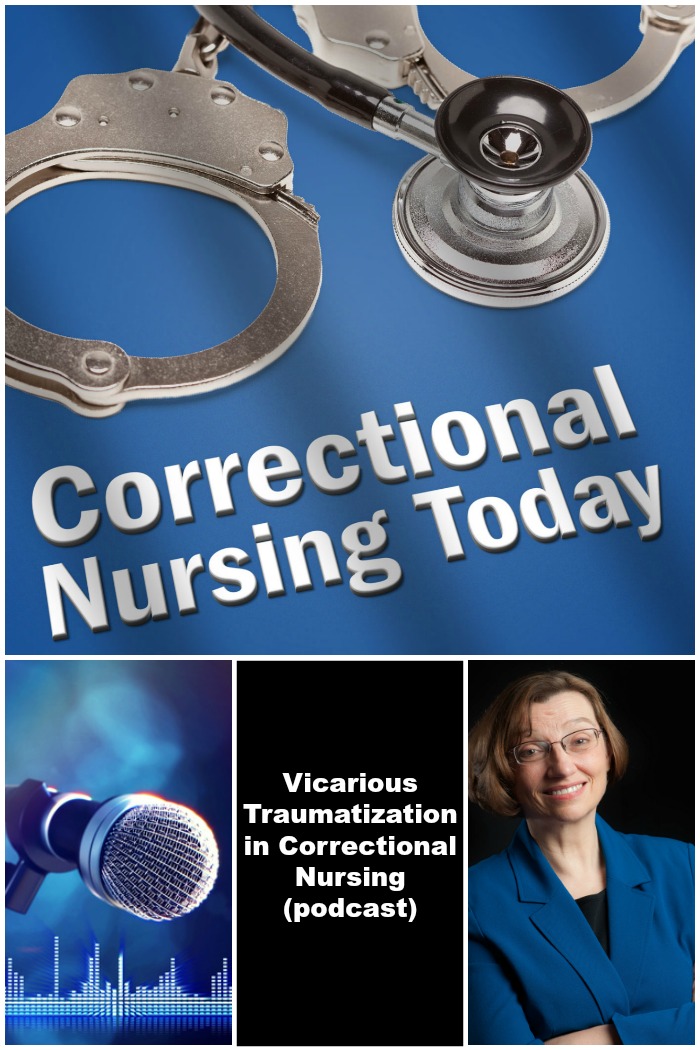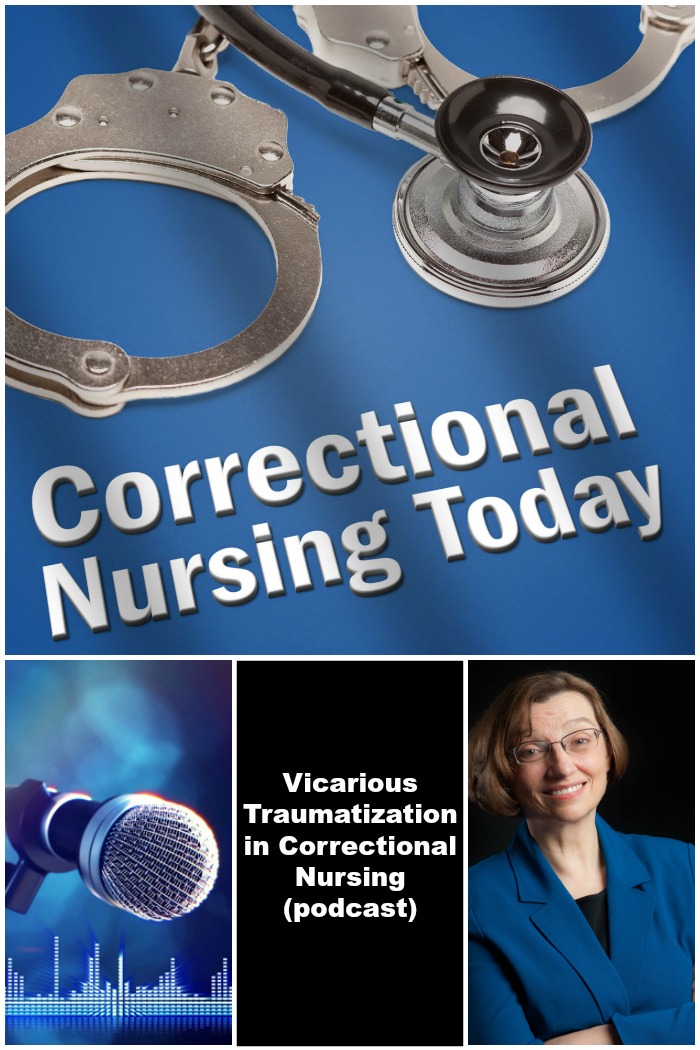 Have you ever felt traumatized at the end of your work day? Maybe you have gone through periods of feeling very burned out in your nursing practice. In this episode I talk with Tanya Munger about her research into vicarious traumatization in correctional nursing. She surveyed correctional nurses from around the country about their experiences with this phenomenon. Tanya Munger, MSN, FNP-BC, CNOR, CCHP, is Clinical Instructor, Department of Health Systems Science, UI College of Nursing at Rockford, IL. She worked as a nurse practitioner with UIC College of Medicine inside of the Winnebago County Jail, the second largest county jail in the state of Illinois.
What is vicarious trauma?
Vicarious trauma is the result of taking on and absorbing disturbing aspects of the traumatic experiences of others, such as our patients. As correctional nurses we work in a harsh system among patients who often have very painful background full of violence and abuse. Regular contact can result in integration of this post-traumatic stress into our own functioning resulting in a variety of alarming symptoms such as flashbacks, nightmares, intrusive thoughts, depression, and sleeplessness.
What can you do about vicarious trauma?
What should you do if you think you are absorbing the traumatic experiences of others? First, be aware of this possibility and monitor yourself. Be sure to take care of yourself, getting enough rest, health food and activity. Traumatic stress can get you off balance and it might take conscious effort to return to a balanced lifestyle. Find ways to separate yourself from your patient. Remind yourself that this is not your pain. You may be holding it or helping with it, but it is not you. Look for small and large ways to renew yourself. Do what works – which can be different for everyone. Meditation, deep breathing, yoga, creative arts are some small regular options. Larger ways might be taking a real vacation away from your worksite to totally unplug, drain your stress, and re-center yourself. Certainly, if you are experiencing serious or debilitating symptoms, it is time to seek help through counseling or healthcare services. Read more about this condition from the resource links below.
Resources
Burnout, vicarious traumatization and its prevention