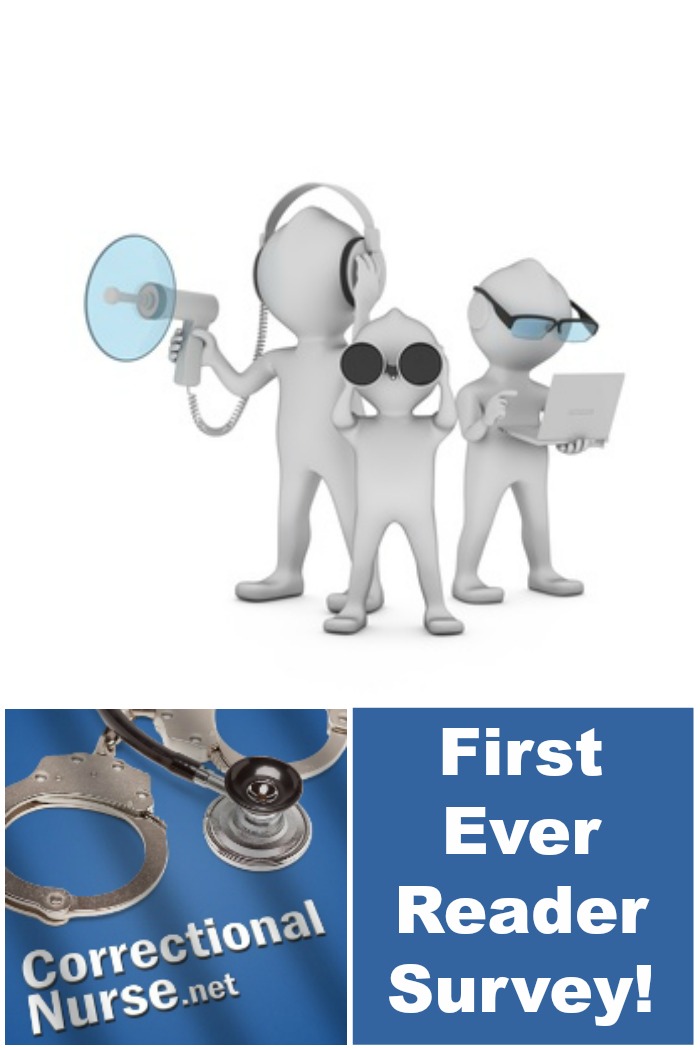 I don't know why I didn't think of this before. CorrectionalNurse.Net has been around since early 2009 yet I have never asked for your feedback on what you want and need from the blog. Now is your chance to help me plan for the year ahead by joining reader survey. Please take a few minutes to let me know what you want more (and less) of in 2014 by using the link below:
CorrectionalNurse.Net Reader Survey
Have you searched the CorrectionalNurse.Net archives lately? In the last 4 years 239 posts were published on topic categories like Nursing Practice, Medical Conditions, Ethics, Legal, and Safety concerns. In that same time period 65 episodes of the Correctional Nursing Today podcast were produced. The Resource Page has links to more than 40 online documents on important correctional healthcare topics. Newslinks on the sidebar are continually updated.
Even with all these resources, we can make things better in 2014. Help decide what will be new in the year ahead by participating in the reader survey. You are just ten short questions away from being part of it all! The survey is open through December 31 and I will post survey results in early January.
How have you used the information on this blog? Share your thoughts in the comments section of this post.
Photo Credit: © july97 – Fotolia.com