The American Nurses Association (ANA) clearly identifies a professional nursing responsibility to protect the rights of patients through patient advocacy. In addition, the ANA Code of Ethics states that all nurses must care for patients "with compassion and respect for the inherent dignity, worth and uniqueness of every individual, unrestricted by considerations of social or economic status, personal attributes or the nature of health problems." There are three core values underlying patient advocacy that I would like to discuss today.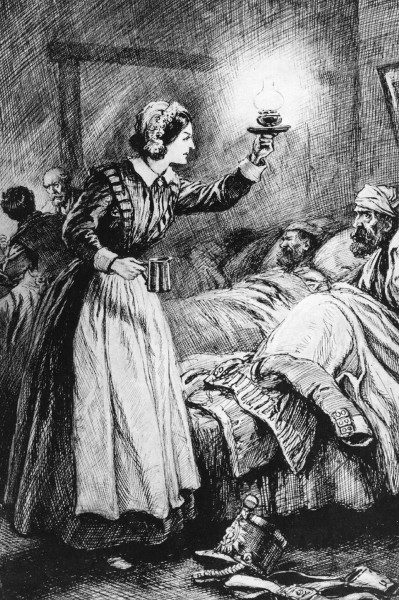 The first core value is Human Dignity.
Human dignity can be thought of as an individual's sense of self-worth and self-respect.
In the healthcare environment, human dignity is more focused on aspects of respect, privacy, and autonomy. Our patients are placed in positions of vulnerability and exposure. They are poked and prodded, oftentimes without fully understanding why. They are questioned about very personal details of their body functions and their life by individuals who they don't know, and who really don't know them. This is even more so true in the correctional environment where the patient has no choice in providers or the care rendered.
In the correctional environment, how do correctional nurses preserve Human Dignity?
Perhaps the number one way we address human dignity is by showing respect. It is respectful to use the title Mr. or Ms. when addressing your patient, and never using the term "inmate" or "offender." Speaking to patients in a respectful and patient tone, and giving them the time they need to process information like healthcare diagnoses, new medication and why they have to take it, and the self-care activities that will help them at that point and in the future when released are also ways to show respect, as is allowing the patient to ask as many questions as they need for understanding.
Please share your thoughts about preserving Human Dignity in the correctional environment in the comments section below. 
The second core value is Patient Equality.
In healthcare, patient equality is addressed in to two main themes: universal human value and equal access to healthcare resources.
The theme of universal human value relates to the recognition that every life has value.
In 2013, nurses caring for the suspected Boston Marathon Bomber were interviewed by a reporter from the Boston Globe. During the interview, when they were asked why they agreed to take care of him (at that time, nursing staff on the floor were given the option of not caring for him), each nurse stated that the ethical basis of their profession required that they treat patients regardless of their personal background. The nurses went on to share that they were very proud of the care they provided to him that enabled his condition to steadily improve, and the role they played in preparing him to face justice.
When I read that, I was really moved by their words and their dedication to nursing, and then I thought, Wow! – correctional nurses do that every day! And then I thought – darn, I have never, ever described what I do quite like that. I will from now on.
The other aspect of patient equality involves our healthcare system itself, which is prone to disparities in the way care is delivered and who has access to high-quality care. According to the Institute of Medicine, "a large body of published research reveals that racial and ethnic minorities experience a lower quality of health services, and are less likely to receive even routine medical procedures than are white Americans." The Centers for Disease Control and Prevention's report on Health Disparities and Inequalities found that mortality rates from various chronic illnesses were all higher for certain minority populations. For example, while African-American women develop breast cancer at lower rates than White women, they are more likely to die from their disease. Disparities exist for ethnic populations due to factors that may include socioeconomic status, discrimination, language/cultural barriers, environmental factors and social isolation.
In the correctional health environment, do you think there are disparities within our system?
I have not seen this to be the case. All incarcerated patients have access to the same services. It may be that in some places there is an issue with service provision overall or the availability of services in the area of the facility, but there is not a disparity of care based upon gender or minority status or type of alleged crime.
Please share your experiences with Patient Equality in the comments section.
The third core value is Freedom from Suffering
From the patient's point of view, their suffering and its management is one of the most important aspects of care. But how do we define suffering? What constitutes suffering for one individual may not be viewed in the same way by someone else. Nurses must, therefore, view suffering as an individualized experience before they can address the suffering of their patients.
Suffering has been categorized into two areas – the traditional definition that relates to the physical and emotional aspects of suffering, and the suffering one may encounter as he/she tries to navigate the healthcare system. This includes aspects of poor communication, long wait times, medical errors and inadequately coordinated care transition.
In the correctional environment, our patients present with both physical and emotional suffering, and a primary role of correctional nursing staff is to identify and ensure that these concerns are addressed. We do this through obtaining a thorough patient history, providing an appropriate and thorough evaluation and assessment of the patient, consulting with a provider as necessary, and ensuring that the patient's treatment plan is implemented. We also provide patient education to alleviate suffering. In facilities that have terminally-ill patients, patient advocacy should include treatment plans that address this core nursing value.
Please share how you address Freedom from Suffering in the comments section.
Next month's Nursing Practice topic will continue our Patient Advocacy discussion with Attributes Necessary for Effective Patient Advocacy.